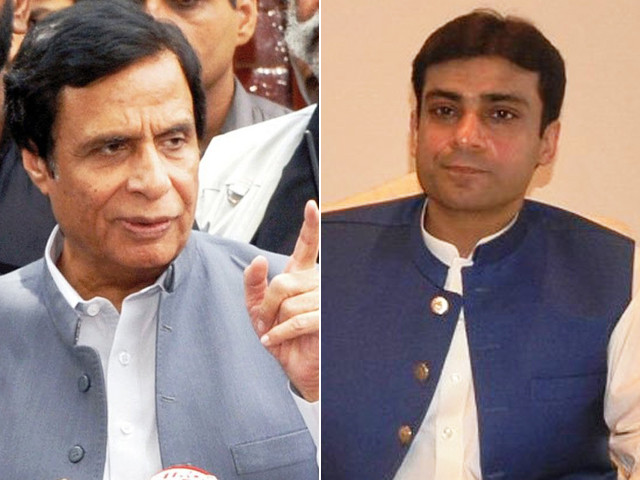 Hours ahead of the election for the Punjab chief minister post, Acting Speaker Dost Muhammad Mazari on Saturday assured that the election for the CM post will be held at all costs and no one would be allowed to derail the voting.
"I am a man who does not take pressure," said Mazari, adding, "The election will be held today and the meaning of today is today."
In a response to comments made by PML-Q's Pervaiz Elahi, the deputy speaker said he did not want to go into the details but he had taken an oath to ensure a fair election and he would stand by it.
"Those who wanted to disturb the process will not be allowed to derail the process at any cost," Mazari added. "If I am biased then why did I invite the media and international observers to monitor the voting for the CM election," Mazari asked.
Read Mazari vows to foil move hindering CM's election
Earlier, Elahi, who is contesting the CM election against PML-N's Hamza Shehbaz, expressed apprehensions over the fairness of the CM election. "The circumstances surrounding the election do not look good," said Elahi, adding that the day will prove how unfair Mazari would turn out to be.
Meanwhile, ex-chief minister Usman Buzdar said the PTI will win the election for the CMship.
MPAs arrive at PA
The lawmakers belonging to the PML-N and the dissident MPAs of the PTI have arrived at the Punjab Assembly in buses led by PML-N Punjab President Hamza Shehbaz. PML-N leader Ata Tarrar claimed that the PML-N had the support of 198 lawmakers, including Kh Salman Rafique whose production order is yet to be issued.
It seems the session will not be a quiet one as some PTI lawmakers arriving at the PA to attend the session to elect the CM could be seen holding placards as well.
CM election
The Punjab Assembly is all set to conduct the provincial chief minister's election today after the Lahore High Court (LHC) dismissed an intra-court appeal of Pakistan Muslim League-Quaid leader Chaudhry Pervaiz Elahi, seeking a member of the panel of chairpersons to preside over the election instead of Deputy Speaker Sardar Dost Muhammad Mazari.
A division bench, headed by Justice Shujaat Ali Khan and comprising Justice Jawad Hassan, upheld LHC Chief Justice Muhammad Ameer Bhatti's order allowing Deputy Speaker Mazari to conduct the election for the chief minister scheduled for April 16 (today).
It was the second time that Punjab Assembly Speaker Elahi and the assembly secretariat lost a legal battle against Deputy Speaker Mazari.
Earlier, Chief Justice Bhatti had ordered Mazari to preside over the session for the CM's election under sub-article (3) of Article 130 of the Constitution. The order was passed on Mazari's petition against Speaker Elahi, who according to him, had withdrawn his powers as an acting speaker.
As CJ Bhatti's order came, Speaker Elahi and the assembly secretariat challenged the decision. This time, the LHC division bench heard the matter in detail.


Source link