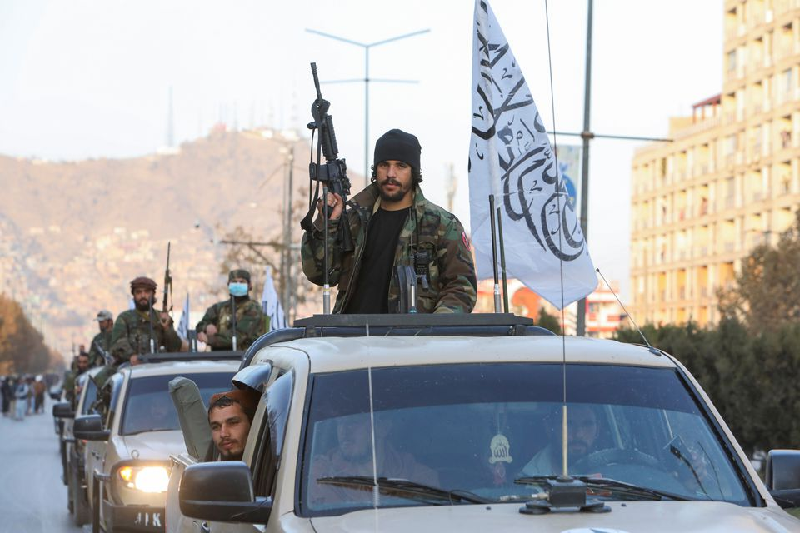 Maulvi Ziauddin, the second-in-command and shadow governor of the Islamic State Khorasan Province (ISKP) militant group, has been killed in ongoing military operations in Mazar Sharif in Afghanistan's Balkh province, officials said on Monday.
Officials told The Express Tribune that Abu Omar Afridi, a member of the ISKP Shura, and Salman Tajikistani, an expert in military training and bomb-making, have also been reported to be killed in the operations.
The killing of the top ISKP militants marks the second successful military operation in an Afghan province bordering the former Russian states.
Previously, ISKP had utilised the eastern region as their training and operational areas, but are now operating from other parts of the country.
Read more: ISKP intel chief killed in Kabul raid
Ziauddin, originally from the Kunar province, was a brother of late Sheikh Jalaluddin, a senior ISKP ideologue killed during an airstrike in Nangarhar. He served as the group's military commander for Kunar for eight months from July 2022 to February 2023.
Sources have indicated that Ziauddin was recently appointed as the group's main media representative and that he, alongside Sultan Aziz Ezzam, has appeared in several ISKP audio messages and propaganda videos.
A month earlier, the Islamic Emirate of Afghanistan (IEA) Special Forces killed the ISKP intelligence and military chief during an operation in Kabul. According to officials, two Da'esh members were killed in the overnight operation carried out on a militant cell in Kabul.
Among the killed was a key member of the ISKP, Qari Fateh, who previously served as Amir-al-Harb (military leader) for Khorasan, head of Kunar province, head of the eastern zone and currently as the intelligence and operations chief who directly masterminded recent attacks in Kabul, including against diplomatic missions, mosques and other targets.


Source link