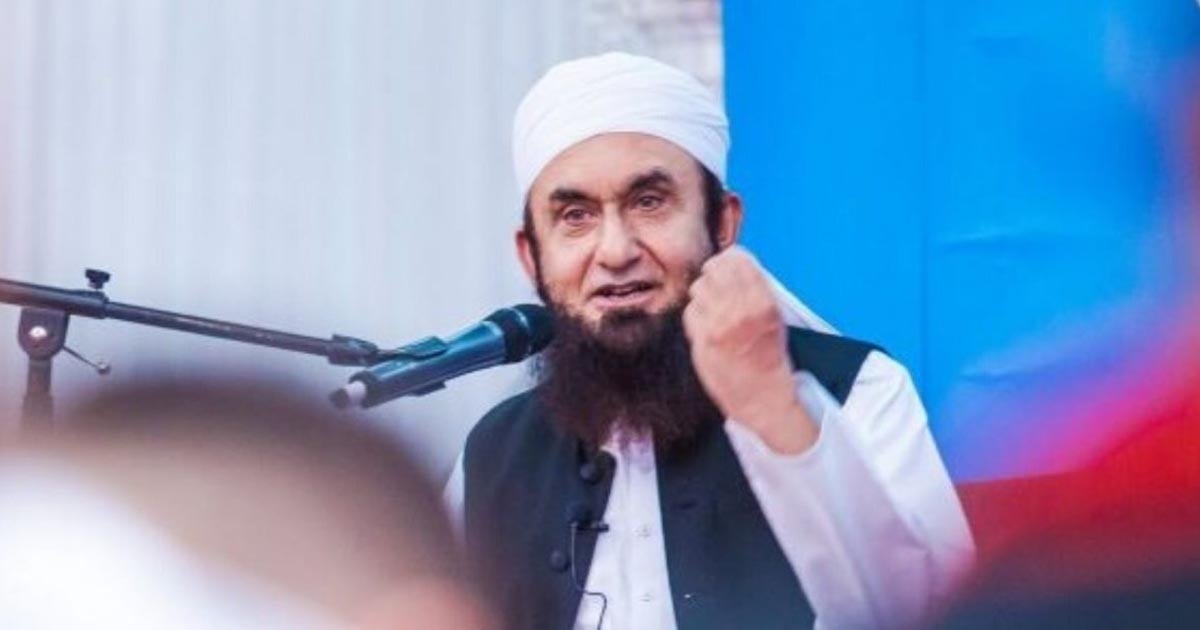 [ad_1]
Renowned Pakistani religious scholar Maulana Tariq Jameel has been admitted to a hospital after suffering from a heart attack in Canada, his family said on Tuesday.
His son, Yusuf Jameel, confirmed the news on Twitter, saying his father was "currently in Canada where he has been shifted to the hospital due to a heart attack."
بابا جان اس وقت کینیڈا میں ہیں اور ان کو دل کا دورہ پڑنے پر ہسپتال منتقل کیا گیا ہے. اللہ کے فضل سے اب ان کی حالت بہت بہتر ہے. آپ سب احباب سے دعاؤں کی درخواست ہے. اللہ رب العزت والد محترم کو صحت کاملہ عطا فرمائے.
— Yousaf Jamil (@YousafjamilMTJ) December 27, 2022
Yusuf said his father's condition had improived now and requested the nation to pray for the scholar's health.
"Today at 1:00 PM Pakistan time, around 3:00 AM in Canada, my father suffered from heart issues and complained of chest pain. After that he was immediately shifted to the shifted. All of his (medical) procedures have thankfully been completed successfully," he said in a video message posted to the scholar's official Youtube page.
"Right now, he is completely fine and stable, but still in the hospital. The fact that we (his family) are here and he is away from home is worrisome for us. We request you all to pray for his health," he added.
The son also asked social media users to refrain from spreading rumours regarding his father's health.
Television anchor Waseem Badami said the scholar had undergone successful surgery earlier today and was under observation in a critical care unit (CCU) at the hospital in Toronto.
Unfortunately, today's event with Molana Tariq Jamil has been postponed to December 28th due to Molana's health. All tickets will be valid for Wednesday.
You may request a refund directly through Eventbrite if you are unable to attend
May Allah give Molana Tariq Jamil shifaa 🤲 pic.twitter.com/3UG8CKTAlB
— IslamicRelief Canada (@IRCanada) December 26, 2022
Meanwhile, NGO Islamic Relief Canada which was hosting the religious scholar postponed event to December 28.
"Unfortunately, today's event with Molana Tariq Jamil has been postponed to December 28th due to Molana's health," it said in a tweet.

[ad_2]
Source link