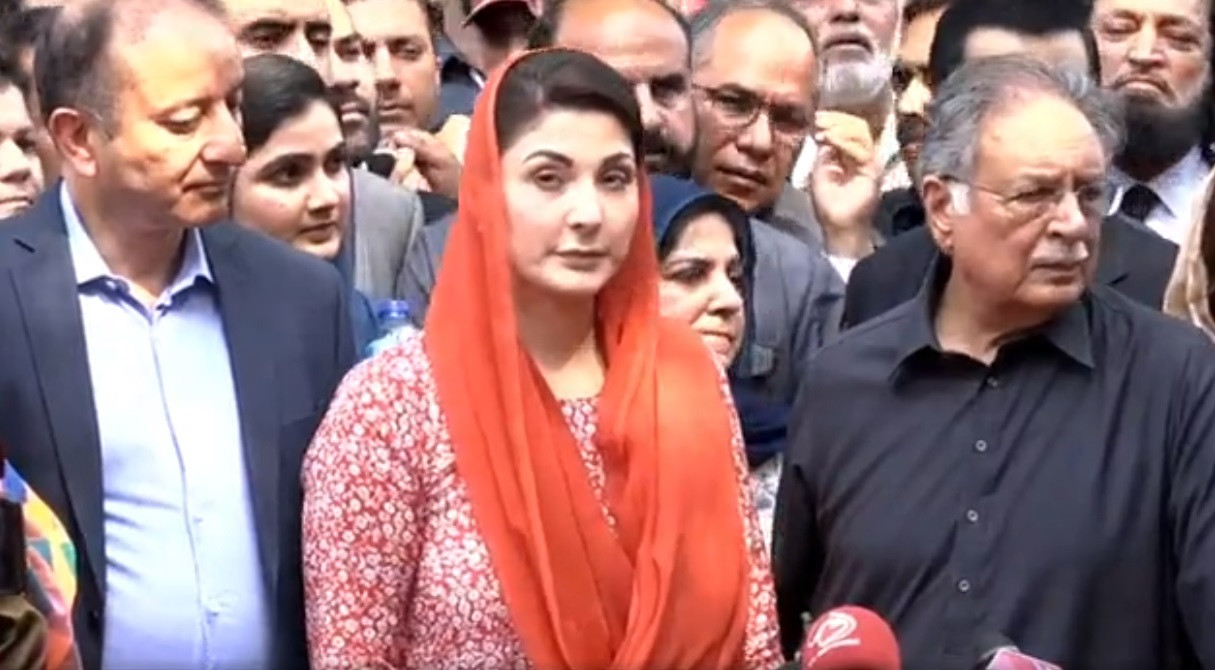 Pakistan Muslim League-Nawaz (PML-N) Vice President Maryam Nawaz on Thursday accused former premier Imran Khan of using religion in his "dirty politics" and said the PTI chairman changes the definition of religion according to his liking.
"Religion is a personal matter, but if you say voting for PML-N and not voting for PTI is a sin, then you are using religion for your dirty politics," said Maryam and asked Imran not to use religion as it "hurts the sentiments of millions of Muslims".
Talking to the media in Islamabad, the PTI vice-president said Imran "created a drama" and accused the United States after his ouster from office, but now he has rolled out a red carpet to welcome US lobbyists.
Referring to Imran's constant attacks on national institutions, she said Imran praised the army while he was in power and later made the institution controversial and claimed that "only animals were neutral".
Read: Imran seeks neutrals' help to return to power, alleges Maryam
Talking about Imran's contempt case, Maryam said that it is not right to first insult a female judge in a public gathering and later apologize.
She referenced PML-N leader Nehal Hashmi's case and said all are equal in the eyes of the law. She added Hashmi was disqualified for five years despite his apology.
The PML-N leader termed Imran's comment unforgivable and said judges have to look into this matter.
Also read: Judiciary's 'ladla' will know the truth behind Calibri font soon: Maryam
Maryam against increase in petrol, electricity prices
While answering a question on the recent hike in electricity and fuel prices, she said she opposes the excessive fuel bill and said that she does not support any decision to increase the prices.
Maryam further said that Prime Minister Shehbaz Sharif saved the country from default and added that the country's economy is gradually recovering.
The PML-N leader maintained that the government must not come under pressure to hold early elections.


Source link