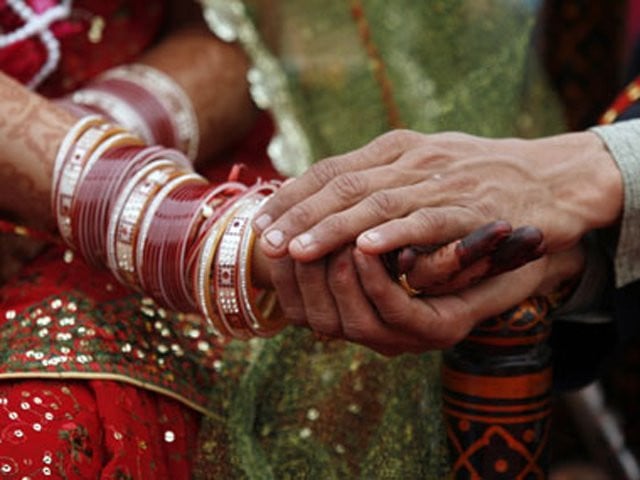 In what seems to be an 'inhumane act', a groom in India's Gujarat state tied the knot with younger sister of his bride-to-be after she died of cardiac arrest while going through the wedding rituals.
The incident took place in front of a temple in Bhavnagar city of the state, Times Now reported on Monday.
According to the report, bride Hetal fell ill and collapsed while performing wedding rituals beside Vishal, the groom.
She was rushed to a hospital where she was pronounced dead.
Also read: 'Bureaucrat's daughter received Rs720m in salaami at her wedding'
However, the family decided to proceed with the marriage celebrations and suggested that the younger sister should be married to the groom.
The bride's body was reportedly kept in morgue until the marriage was solemnised.
Terming the incident 'very sad', corporator of the city Laxmanbhai Rathore asserted that the members of society convinced the family to set an example and not send the bridegroom "empty-handed" even though the family of the bride was devastated by the death of their daughter.


Source link