Make professional graphic product images with Kartiv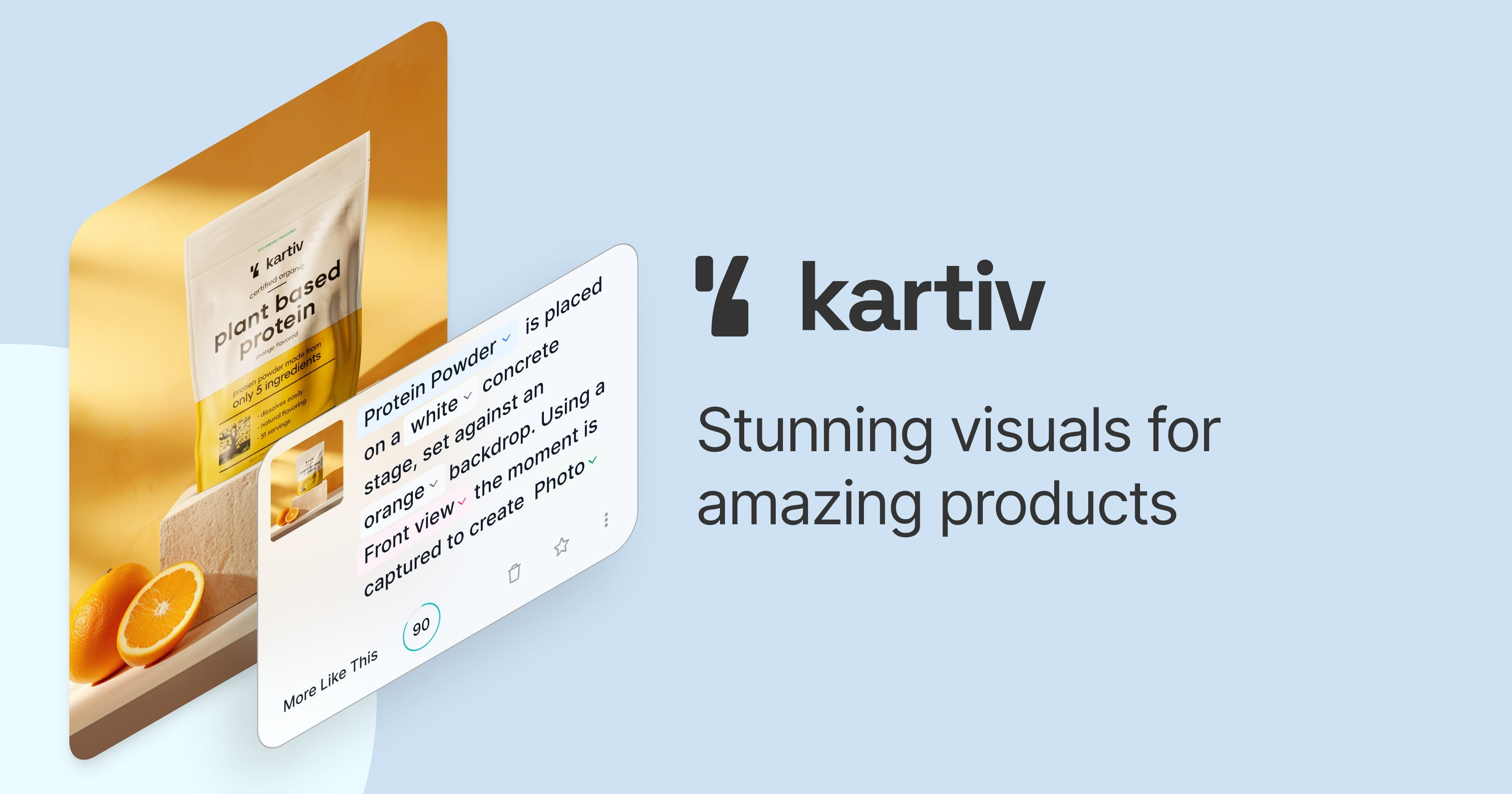 Product marketing is all about how well it's photographed and edited for social media platforms, to create an appealing and attractive outlook. While graphic designers do their professional work really well, much of it can now be done automatically with the help of AI and the Kartiv platform.
A professionally designed website, this app will help you create attractive and beautifully edited product images that can be immediately published on social media, without much knowledge of graphics. Using description prompts and your asset pictures, the app will create stunning visuals, including videos.
The easy-to-use interface, has professional editing tools, auto-resize feature, AI-assistant, collaboration capability, and measure and optimize functions. Business professionals and graphic designers can use this tool to bring creative ideas to life using advanced functions with the help of artificial intelligence.
Try out the app for free by uploading a picture of your product, exclusive of any background or other objects, and specify the kind of product along with its size details. With just a few clicks, the app will provide some sample 3D images that you can edit according to your desire, using descriptive prompts. You can choose the background, add additional objects to enhance the product, change perspective, and more. Kartiv also provides short video clips of the products, designed to showcase it from different angles.
This groundbreaking technology will indeed revolutionise the design industry, with a stylus feature that will allow you to sketch your product and bring it to life in 3D models, the way you want it. Moreover, you can make voice comments to communicate the refinements that should be made or do it yourself for precise modifications. Kartiv has different materials, finishes, and textures to find the perfect combination, with an extensive collection to make an informed decision about product aesthetics.
Once ready, images or video can be exported in formats compatible with industry-standard software.
The free basic version of Kartiv allows two products, image downloads, and 12 stories per week. You can experiment with two of your products before deciding to purchase the premium plans of $25/month and $65/month. The former plan includes 10 standard products, one free immersive product, 25 stories a week and image/video downloads. The Pro latter plan, has unlimited standard product allowance, with three immersive products free, unlimited stories daily and image/video downloads.
While Kartiv may seem expensive, if tried out and satisfied, the software can save you graphic designing costs, while getting product visuals exactly the way you envisioned it.