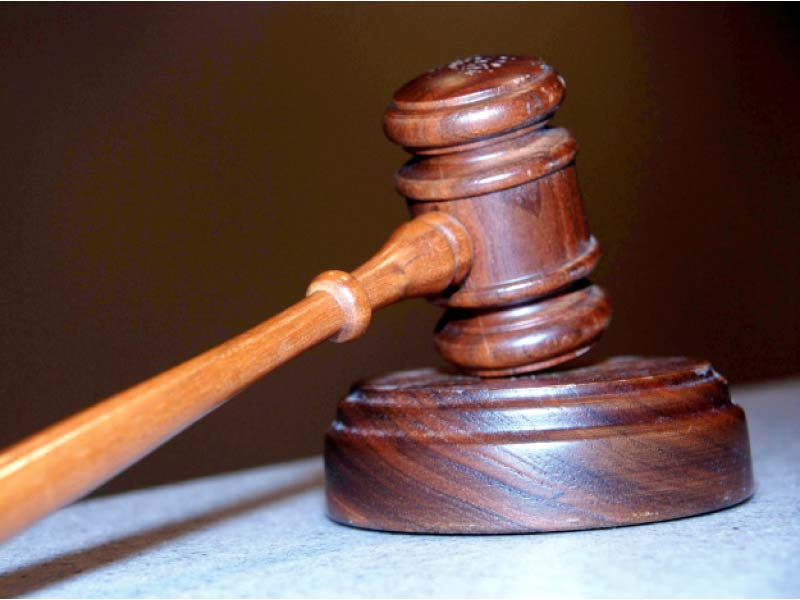 The judicial magistrate East imposed a ban on Tuesday on publishing the name, address and photo of the girl who left Karachi and travelled to Lahore to get married.
The judicial magistrate accepted the district public prosecutor's request not to reveal the identity of the girl, who was allegedly abducted from Karachi and married in Lahore. The court banned the media from publishing any content related to the girl.
According to the written judgment, the Child Restraint Marriage Act clearly prohibits publication of the identity, address, and photograph of victims in the media as a protective measure. Thus, all media persons must not reveal the identity of the victim girl.
The information that has been published prior to this court's decision must not be spread further.
The court ordered the copy of this judgment to be sent to all media regulations.
An application was filed under Section 18 of the Child Restraint Marriage Act to not disclose the identity of the victim.
Read Two tourists kidnapped from near Ziarat
Last week, the Sindh High Court (SHC) had ordered the restoration of bank accounts and identity cards of Zaheer's – the girl's alleged husband – brother Shabbir and other family members involved in the case.
A two-member bench headed by Justice Muhammad Iqbal Kalhoro heard the petition regarding the restoration of accounts and cards belonging to Zaheer's family members – the primary suspect in the alleged kidnapping and marriage of the Karachi teen.
The petitioner's counsel maintained that the petition on which the decision was taken had been disposed of on June 8 and law officers of the federal and provincial governments were in support of restoring the accounts and CNICs.
The assistant attorney general stated that the main objective has been achieved and that there was no harm in restoring the bank accounts of Zaheer's family members.
Justice Kalhoro remarked that the case was simple, the girl had been recovered, and the bank accounts and identity cards had nothing to do with the investigation.


Source link