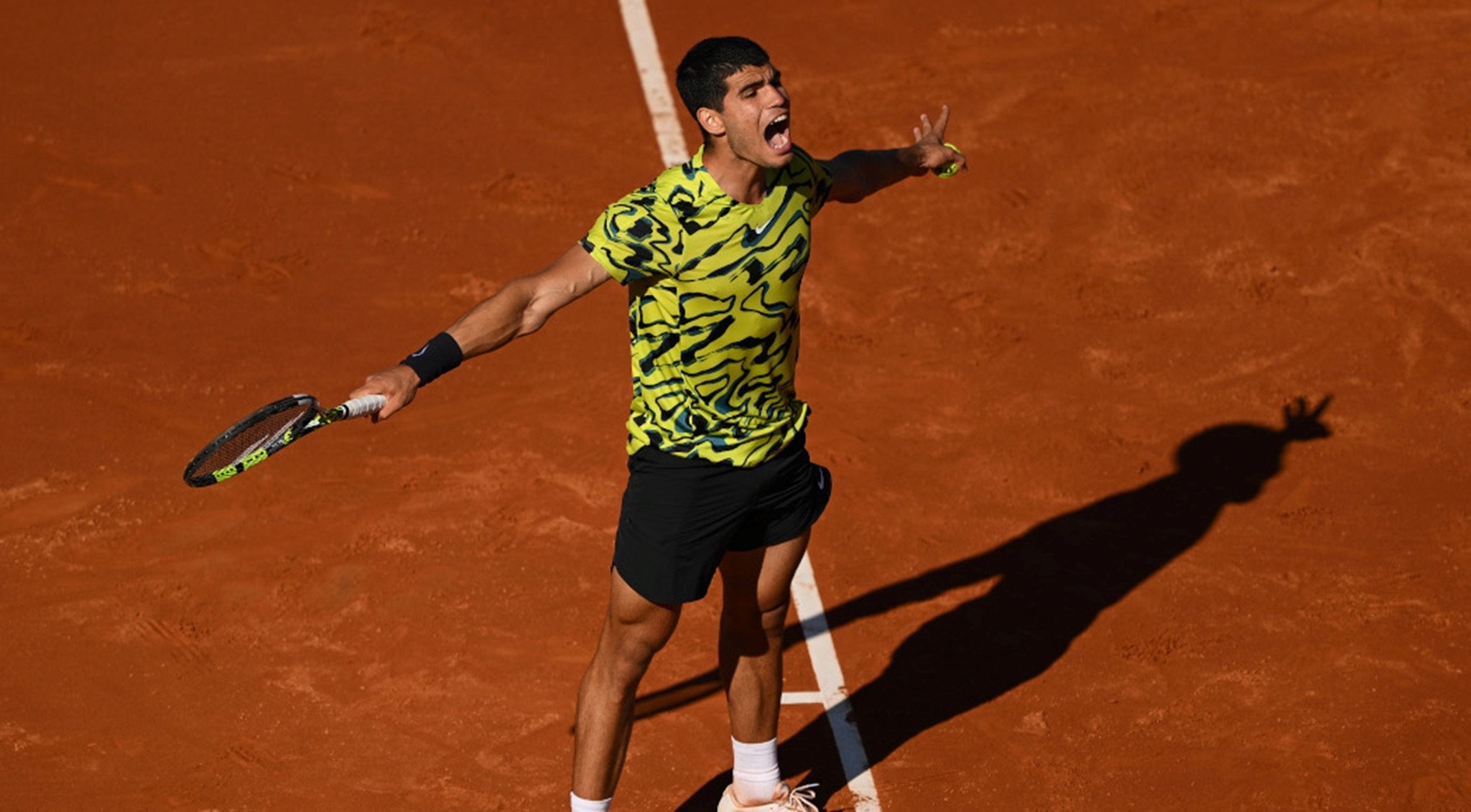 Carlos Alcaraz admitted the injury absences of Rafael Nadal and Novak Djokovic make it easier for him to defend his Madrid Open title, but said Tuesday he did not feel favourite to win.
The joint record 22-time Grand Slam winners last week withdrew from the competition in the Spanish capital, in a blow to their preparations for the French Open at the end of May.
World number two and top seed Alcaraz, who retained the Barcelona Open title on Sunday by beating Stefanos Tsitsipas in straight sets, is aiming to do the same in Madrid, which begins Wednesday.
"When the best players aren't there, we say that it's a little easier, but as I have always said, all the players are very good," Alcaraz told a press conference.
"They have a very high level, each player thinks they can win the title, so we aren't (more) confident because of the big pull-outs there have been.
"It's a pity not to enjoy them live, but in the end we don't feel like favourites or anything, we're going match by match."
The Spaniard said that if he did not lift the trophy again it would not be a failure.
"When we go to each tournament we think we can win it, and we'll try to win it, but if we don't it won't be a failure," said Alcaraz.
"For me, leaving the tournament thinking I have failed will be about the level I have shown, or the level of attitude, which for me is the important thing.
"If in terms of attitude, my head, I've been good, playing at a good level, I wouldn't take it as a failure."
The 2022 US Open champion, 19, could take the world number one ranking back from Djokovic ahead of the French Open if he wins either in Madrid or Rome, and at least plays one match in the other tournament — or reaches both finals.
"Getting to number one is an objective, but in terms of Paris it doesn't change much," added Alcaraz.
"Obviously it would be a good achievement to get back to number one, but in terms of Roland Garros, it's insignificant for me."


Source link