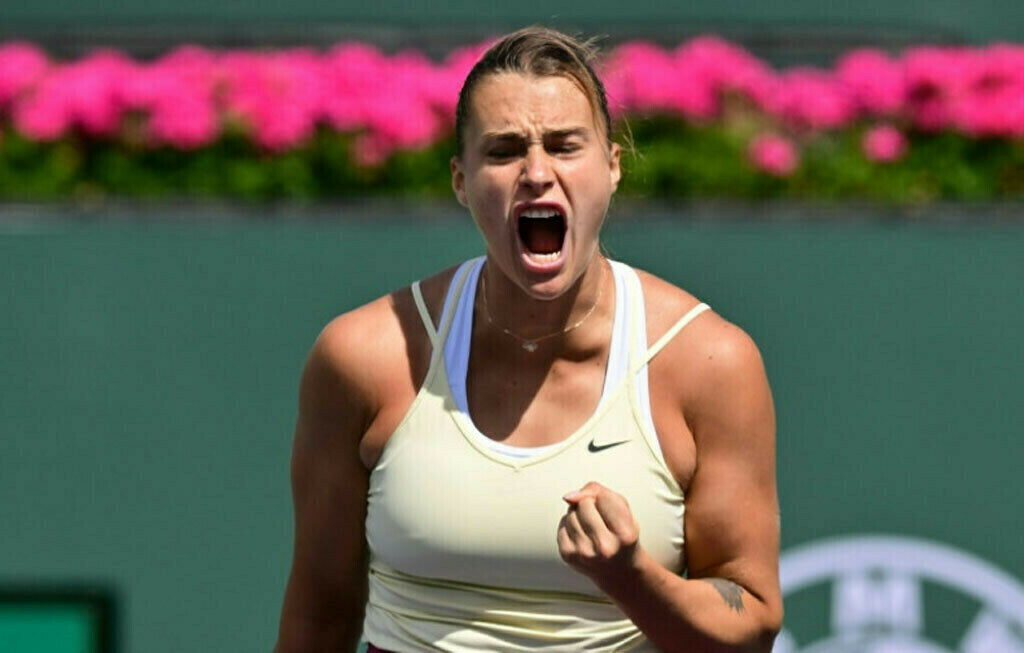 Aryna Sabalenka said she cannot control what Belarus President Alexander Lukashenko says about her and that while his comments may make her even more unpopular on the women's Tour she would "stop the war" in Ukraine if she could.
The world number two spoke last month about the "hate" she encountered in the locker room amid strained relations between some players following Russia's invasion of Ukraine, which was supported by its ally Belarus.
Lukashenko celebrated Sabalenka's Australian Open victory in January and said more recently that people knew which country she hailed from even if she was playing under a neutral flag.
In March 2022, tennis's governing bodies barred players from Russia and Belarus from competing under the name or flag of either country following the war, requiring them to play under neutral flags.
"I'm pretty sure that it's not helping," Sabalenka told reporters in Stuttgart on Tuesday when asked about Lukashenko's comments.
"I don't know what to say because he can comment (on) my game, he can comment whatever he wants to. I have nothing to do with politics … If Ukrainians will hate me more after his speech, then what can I do? If they feel better by hating me, I'm happy to help them with that. They can do that.
"But the rest, if I could stop the war, I would do that, but unfortunately it's not in my hands and it's not under my control."
The 24-year-old said she kept away from the internet as much as possible to avoid reading negative comments.
"I'll be able to focus on myself and on my game and not get too depressed about this situation," she added.
Sabalenka is playing at the Stuttgart Open this week after withdrawing from the Charleston Open with a minor injury.
She will face Barbora Krejcikova in the second round of the claycourt event after receiving a bye in the opener.


Source link