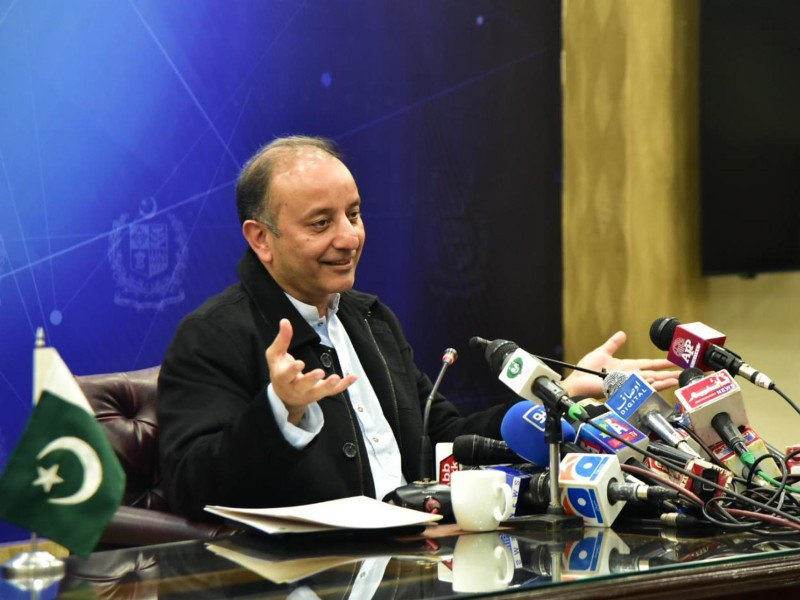 [ad_1]
State Minister for Petroleum Division Musadik Malik on Tuesday told the Senate that not increasing the gas prices was placing immense pressure on the national exchequer and its rates would be jacked up at an appropriate time.
"We cannot provide cheap gas to consumers after buying it at expensive prices," he added.
The state minister was responding to queries during a session of the upper house of parliament, presided over by its chairman Saqid Sanjrani.
Malik said the gas royalty and surcharge was fixed under a formula, adding that around 3,200 million cubic feet per day (mmcfd) was being produced by the country, of which 1,600 mmcfd was introduced in the system.
The state minister maintained that 700 mmcfd of this amount went straight to the power plants and pointed out that 1,400 mmcfd was required for domestic use.
He said despite the shortage, no gas load shedding was carried out in Khyber-Pakhtunkhwa.
He added that the Oil and Gas Regulatory Authority (Ogra) had recommended an increase in the gas price but it was not accepted because of the rising inflation already plaguing the country.
He claimed that the government was not placing extra burden on the people despite the impact on the national exchequer but the gas prices would eventually be increased at an appropriate time.
The expenditures of the PM's Office during the tenure of PTI chairman and deposed premier Imran Khan was also presented in the House during the session.
PPP Senator Bahramand Tangi noted that Imran, before becoming the premier talked about travelling to work on bicycle and also called for resorting to simplicity in life.
However, he added that after coming into power, Imran had used a helicopter to reach his office.
The PPP senator noted that as per statistics, Imran had spent Rs1 billion on the PM's Office during his tenure as the prime minister in the last three years.
State Minister for Law Shahadat Awan presented the expenditures of the PM's House incurred during Iimran's tenure for the last three years – 2019 to 2021.
He added a sum of Rs1.7 billion was allocated for the PM's House for three years,.
However, he added that the money spent on it exceeded Rs900 million.
The issue of the recent local government elections in Sindh was also raised in the House.
Jamaat-e-Islami Senator Mushtaq Ahmad claimed that the LG elections in Karachi were rigged.
He complained that the results from Karachi came out after a delay of 36 hours.
The JI senator maintained that the election commissioner of Sindh had failed to conduct free and transparent polls.
"Free and transparent polls are Pakistan's lifeline," he said, warning that if the people lost their faith in the electoral process, the country would face a geographical dilemma.
The JI senator said stealing the people's mandate was an "attack on democracy".
Later, the session was adjourned till Friday.

[ad_2]
Source link