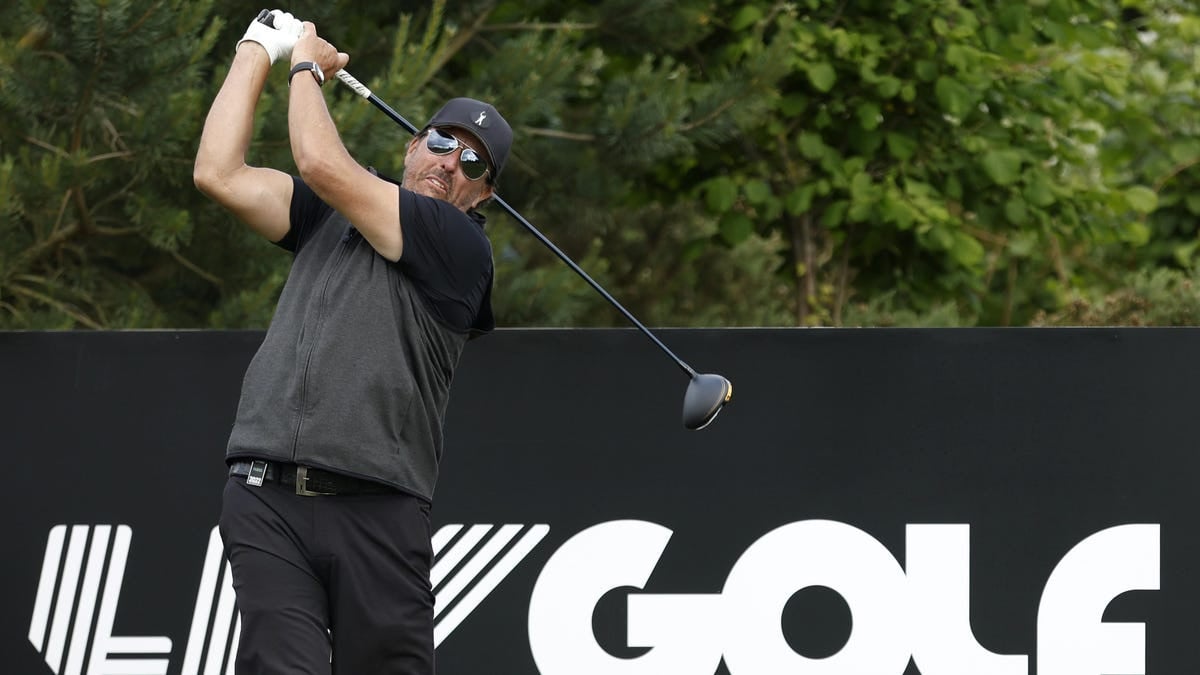 LIV Golf boss Greg Norman says "a long list" of players want to join the rebel tour, as Brooks Koepka and Dustin Johnson on Wednesday conceded it would benefit from more depth.
Norman, who is preparing for the Saudi-backed circuit's first event in his Australian homeland this week, said some of the names would "surprise" people.
"We've got a long list of players who want to come in, we just don't have the ability today because players are under contract," he told NewsCorp Australia, without giving names.
"But we'll get to a position where there will be a relegation series and places will start opening up.
"It's incredible the amount of players who want to come on board," he added. "It would surprise you how good those names are."
Bankrolled by Saudi Arabia's Public Investment Fund, LIV split the golf world last year by luring away top stars from the US PGA Tour and DP World Tour (formerly the European Tour) with lucrative contracts to its 54-hole, no-cut experiment.
Now in its second season, it has faced resistance from traditionalists and struggled for credibility in the United States, in particular.
Campaigners accuse Saudi Arabia of "sportswashing" – using sport to deflect from its human rights record, including the murder and dismembering of journalist Jamal Khashoggi in its Istanbul consulate in 2018.
But LIV looks to have been embraced by some Australians, with tickets selling out for this week's event in Adelaide.
Koepka, runner-up at the Masters two weeks ago, and current British Open champion Cameron Smith are among the top names who have defected to LIV.
They headline the action at The Grange Golf Club this week.
Phil Mickelson, who tied for second with Koepka at Augusta, and Dustin Johnson also jumped ship to LIV, as did Patrick Reed, who finished fourth at the Masters.
Koepka said he had not spoken to any players about making the move to LIV because it was "not my style".
But he added: "I'm sure there's a bunch of guys who are still looking to come over, whether that be college players, younger players, to guys who have played on the PGA Tour and the DP Tour.
"And yes, you can always add depth to anything – the stronger we get, the better we are."
Two-time major winner Johnson agreed that more star power would be beneficial.
"Obviously the better players we have playing the stronger LIV gets and it's better for the game," he said.
LIV currently has 12 teams of four players each and Koepka said there was room for perhaps two or three more teams.
But he did not want to see the number of LIV events increase from its current 14.
Fellow American and major winner Bryson DeChambeau said field sizes was "up for discussion", but more growth was inevitable.
"How big can the league be? As big as it can be. We're looking to make this the biggest league out there, and I don't say that softly, either," he said.
"I think we all see the vision. We see the potential with the teams and the franchises and all that.
"We think this could eventually be the norm for the game of golf."


Source link