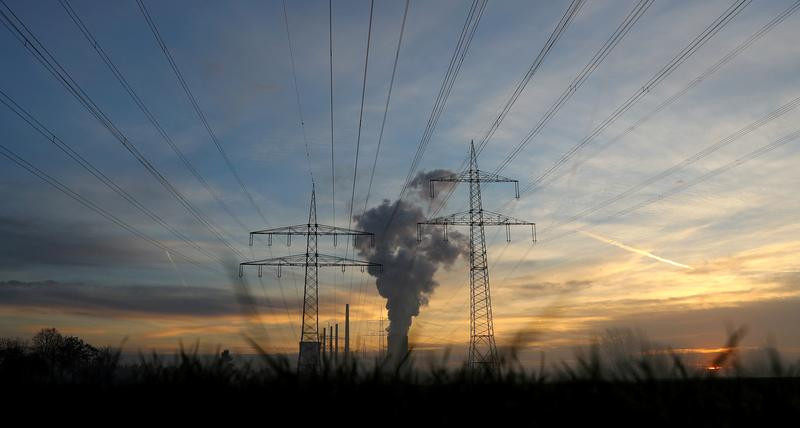 [ad_1]
Minister for Power Engineer Khurram Dastgir said on Tuesday that "limited load management" will continue in the country as nuclear and coal power plants will take 48 to 72 hours to restart.
Speaking at a press conference, Dastgir said that "today as of 5:15am all systems in Pakistan have been restored" save the coal and nuclear power plants.
"In the coming 48 hours, a shortfall will continue," he added while stressing that industry will be exempt from power cuts while the rest of the country will experience load-shedding.
#Live: Federal Minister for Energy @kdastgirkhan talking to media in Islamabad
https://t.co/Fztw82u26u
— Radio Pakistan (@RadioPakistan) January 24, 2023
The minister dejected all rumours surrounding the blackout adding that "the disturbance in the system" did not cause any damage to the transmission lines, adding that no fires were reported nor was the breakdown caused by factors, such as, fog.
He also underlined that "sufficient fuel" was available for energy production to meet the country's needs.
"January nights have the lowest electricity demand in a year," he explained adding that where the country's electricity demand had exceeded 30,000 megawatts in June, the same had dropped to 8,615 megawatts on Sunday night.
"When we ramp down the system with the decreasing demand, we turn several power plants off," he said implying that the fault was technical in nature, but maintained that the reason behind the blackout was not yet fully known.
Read Energy consumption declines as shutdowns increase
As the investigation team constituted by the prime minister probes the matter further, the energy minister suggested that it would be worthwhile to explore the possibility of an "external intervention" in our system through hacking" -which he admitted was less likely but could not be ruled out.
Vowing to ensure that such an incident would not recur, the minister declared that all systems across Pakistan had been restored albeit in need of modernising the mechanisms for the generation and transmission of electricity.
Power 'fully restored'
Earlier, the government's power division announced that electricity had been restored all over the country.
Sharing the status of grid stations after a "system breakdown" that had plunged the country into darkness, the Ministry of Energy announced that power had been restored after 24 hours.
All 1112 grid stations restored within 24 hours nationwide Alhamdulillah! pic.twitter.com/nGsAyKj7zs
— Ministry of Energy (@MoWP15) January 24, 2023
Taking to Twitter, Dastgir further said that while all 1112 grid stations had been restored, "around 6,600 MW coal and 3,500 MW nuclear plants are estimated to take 48 to 72 hours to restart."
][
قومی گرڈ کے تمام 1112 گرڈ اسٹیشنز الحمدللہ بحال
قریبا 6600 MW کوئلے اور 3500 MW نیوکلیئر پلانٹس کو دوبارہ چلنے کے لئے 48 سے 72 گھنٹے کا تخمینہ
ان پلانٹس کے چلنے تک صنعتی صارفین کے علاوہ محدود لوڈ مینیجمنٹ ہو گی
پاور ڈویژن تمام پلانٹ دوبارہ چلانے کے لئے ہمہ وقت کوشاں
][ pic.twitter.com/n6E4ahNvLN
— Engr. Khurram Dastgir-Khan (@kdastgirkhan) January 24, 2023
"Until these plants are made operational," the minister said, "there will be limited load management except for industrial users" adding that the power division was working hard to restart all plants.
A K-Electric spokesperson also remained more conservative in his claims saying that while electric grids had been made "functional", the restoration of electricity was still "underway on the local level".
*کراچی پاور اپڈیٹ 6 بروز 24 جنوری*
گزشتہ رات کراچی اور نیشنل گرڈ کے درمیان رابطہ بحال ہونے سے کراچی شہر کو سپلائی مزید بہتر کرنے میں مدد ملی ہے ۔ تجمان کے الیکٹرک
اہم تنصیبات بشمول ایئرپورٹ, ہسپتال، واٹر پمپنگ سٹیشن وغیرہ پر بجلی بحال کی جا چکی ہے ۔ ترجمان کے الیکٹرک
1/3
— Imran Rana, Spokesperson, K-Electric (@imranrana21) January 24, 2023
"Re-establishment of connectivity between Karachi and the national grid last night has helped improve the supply to the city of Karachi," the spokesperson said adding that "electricity has been restored to important installations including airports, hospitals, water pumping stations, etc."
اس وقت کے الیکٹرک کے تمام گرڈز فعال ہیں اور علاقائی سطح پر بحالی کا عمل بھی جاری ہے ۔ ترجمان کے الیکٹرک
تاہم سسٹم کو سٹیبل رکھنے کے لئے شہر میں محدود پیمانے پر عارضی لوڈ مینجمنٹ کی جا سکتی ہے، ترجمان کےالیکٹرک
2/3
— Imran Rana, Spokesperson, K-Electric (@imranrana21) January 24, 2023
However, the statement also stated that "to keep the system stable, temporary load management could be expected on a limited scale".
Read More Industrialists demand uninterrupted gas, electricity supply
Scores of citizens continued to complain over social media over continued blackouts to which the official K-Electric account has expressed acknowledgment and assured them that "teams have been notified to resolve the issue at the earliest".
Meanwhile, the Lahore Electric Supply Company (LESCO) in a statement said that while power was restored in all areas late last night, "load management is being done in some areas due to frequency issues arising again".
گزشتہ روز کے بجلی کے بڑے بریک ڈاون کے بعد رات گئے لیسکو کے تمام علاقوں میں بجلی بحال کر دی گئ تھی۔تاہم دوبارہ فریکونسی کا ایشو ہونے کی وجہ سے کہیں کہیں عارضی طور پر لوڈمینجمنٹ کی جا رہی ہے۔ حالات کے بہتر ہوتے ہی بجلی فورا بلا تعطل بحال کر دی چائیگی۔ ہم صارفین سے معذرت خواہ ہیں
— LAHORE ELECTRIC SUPPLY COMPANY ( LESCO) (@Lescoofficial) January 24, 2023
Without confirming how long it would take for power to be fully restored, the LESCO said that "power will be resumed without interruptions as soon as the situation improves".
It may be noted that the country has incurred a loss of around Rs100 billion due to a halt in economic activities in the wake of total blackout nationwide, as authorities failed to restore power supply to factories from dawn to dusk on Monday.
The business community flayed the government for the countrywide power failure for the second time in less than three months' time. They said the full-day power outage has taken place at times when the country is barely taking output at factories due to non-availability of raw material amid high financial crisis in the country.
The outage, which the energy minister had said was due to a voltage surge, is the second major grid failure in three months, and adds to the blackouts that Pakistan's nearly 220 million people suffer on an almost-daily basis.

[ad_2]
Source link