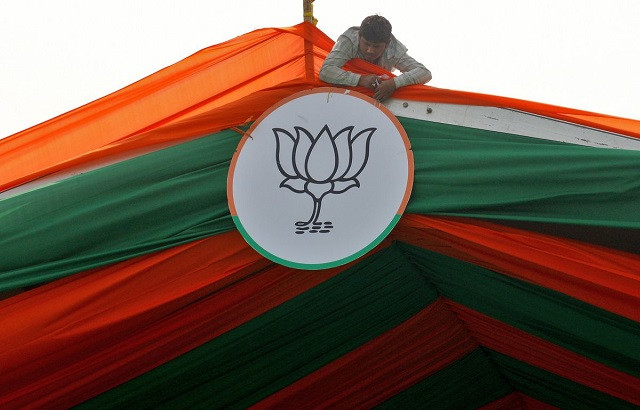 [ad_1]
As the Bharatiya Janata Party's (BJP) hopes of turning India into a Hindutva state start inching towards reality, Muslims in the country are fearful of the times ahead – and the Hindu community in Pakistan has expressed deep concerns over their plight.
Presently, the anti-Muslim narrative is spreading like wildfire in India due to a dedicated effort by the Prime Minister (PM) Narendra Modi led BJP government, which has now led to thousands of Muslims in the Indian state of Uttarakhand facing the threat of eviction from their homes.
Speaking on the matter, All Pakistan Hindu Panchayat Secretary General, Ravi Dhavani, said that the Hindu community in Pakistan condemns the mistreatment of Muslims in India.
"No conscientious person can support the anti-Muslim actions of the extremists in India," Dhavani remarked, adding that Muslims could not be made to live in the perpetual fear of being kicked out of their homes. Even though the Supreme Court of India has temporarily stopped the government from demolishing more than 4,000 houses and evicting more than 50,000 residents in the city of Haldwani in Uttarakhand, the threat of eviction is far from over.
This is evidenced by the fact nearly 500 mosques and shrines were demolished in the India state of Gujarat with impunity, according to a report of People's Union for Human Rights.Further evidence of the anti-Muslim drive is the disappearance of 650 mosques of various sizes in Amritsar, as per numbers obtained from Surinder Khochar, an Indian researcher who researches religious places in India and Pakistan.
However, Khochar was of the view that those creating the Hindu-Muslim tensions in India are not liked by the majority of Indians themselves. While Khochar's views might serve as a reassurance to the millions of Muslims in India, their present reality is that the Union Home Minister, Amit Shah, has repeatedly claimed in public rallies that Muslims in India have committed "land jihad" by occupying spaces meant for Hindus and that the BJP will enact laws to put an end to this land jihad.
In this regard, Afzal Khan, archeology expert and former director of Punjab's archeology department, was of the view that demolishing Muslims homes and heritage by the Indian government was shameful.
"The laws of archeology related to ancient historical buildings are the same in Pakistan and India. Protected buildings, even if it is a place of worship, cannot be demolished or damaged because in 1947, when the two countries became independent, the status of such buildings was accepted by both countries," Khan opined while talking to the Express Tribune.

[ad_2]
Source link