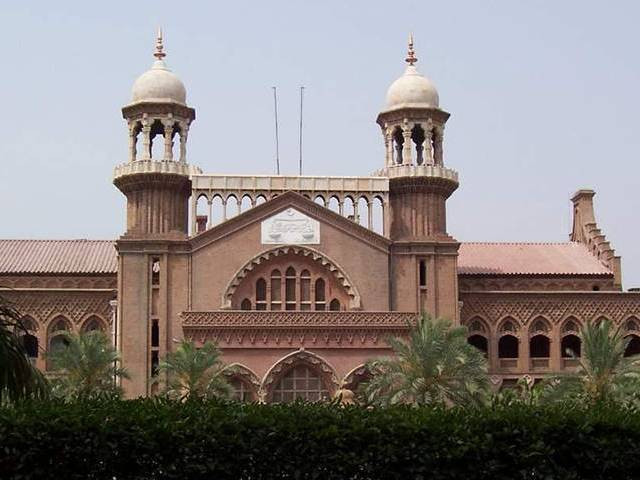 Lahore High Court's (LHC) five-member bench headed by Justice Sadaqat Ali Khan warned analysts and vloggers to remain in their limits, observing that those who point fingers at judges' credibility will be dealt with severely.
The bench was hearing intra-court appeals filed by the PTI.
One was against the decision of LHC's Justice Jawad Hassan who had directed the National Assembly (NA) Speaker Raja Pervaiz Ashraf to administer oath to newly-elected Punjab Chief Minister Hamza Shehbaz. The other was against LHC Chief Justice Muhammad Ameer Bhatti's decision, wherein he had first ordered the president to nominate anyone to administer oath to Hamza and later advised the governor of Punjab to ensure administration of oath.
Read more: Criticise judgement, not judges: Senate panel
However, the bench gave one last opportunity to Chief Minister Hamza for engaging his lawyer to represent him in the court. The bench also sought replies from additional attorney general and the advocate general of Punjab under Order 27-A CPC seeking their assistance upon constitutional provisions in said matters.
Meanwhile, the bench directed the former ruling party's counsels to come up with amended draft of the petitions, ensuring appropriate wording and removing mistakes in them.
Also read: Lawyers take exception to ad-hoc judges' appointment
"The bench wants to decide this matter in accordance with law that is why we are directing you to come up with amended drafts otherwise the petitions could be dismissed as non-maintainable for being poorly drafted," Justice Khan said.
As proceedings commenced, Justice Shahid Jamil Khan highlighted the vlog of PTI counsel Azhar Siddique. Justice Khan remarked that Siddiqui was heard speaking against the credibility of judges of the bench, adding that this conduct was not appropriate.
"Perception is stronger than the reality," Justice Khan observed.



Source link