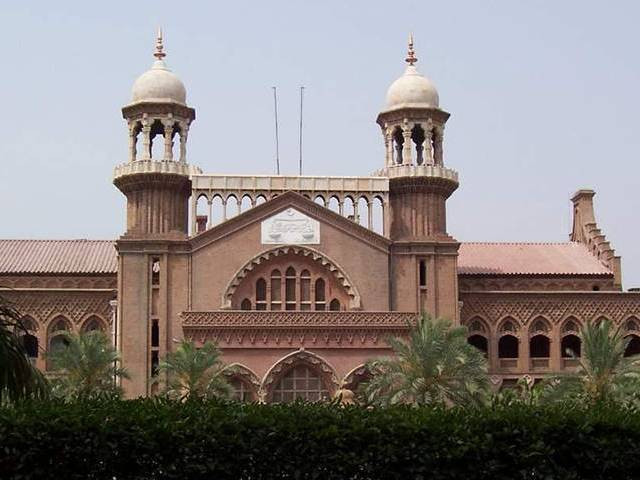 The Lahore High Court (LHC) set aside on Thursday the Election Commission of Pakistan's (ECP) decision to the extent of declaring an overseas Pakistan Tehreek-e-Insaf (PTI) donor as non-Pakistani.
Beenish Faridi's donation to the party was considered under 'prohibited funding' by the ECP in the PTI prohibited funding case. She had challenged the electoral watchdog's decision last month.
The lawyer for the National Database & Registration Authority (NADRA) argued that the petitioner had dual nationality therefore, she was a Pakistani. However, the ECP's counsel requested the high court send the matter back to the election commission so it could revise its decision.
The petitioner's lawyer, Azhar Siddique, questioned under what law would the ECP revise its own decision, adding that only the LHC had the jurisdiction to do so.
The lawyer further informed the court that the funds given by the petitioner to the PTI had been confiscated, and asked how any authority could prevent someone from helping a political party.
"When the petitioner is Pakistani, how can her money – given according to free will – be confiscated?" he asked.
Justice Shahid Karim, who heard the case, sought arguments on how the money could be confiscated if the petitioner was indeed an overseas Pakistani.
Read ECP gives PTI 'last chance' to submit response in funding case
Azhar maintained that his client was a Pakistani national and a non-resident citizen of the country, currently residing in the United Kingdom with a valid Pakistani passport and NICOP.
He "regretted" the "clear discrimination" being done against overseas Pakistanis whose "roots are in Pakistan, who live with the soil of Pakistan, and are loyal to Pakistan".
He furthered that it was an "undeniable fact" that elections was a core principle of democracy, and that the petitioner would aim to assist the court in reviewing the legal regime of elections and how there are "certain glaring inconsistencies in the same which require immediate interference of this court".
He contended that neither the petitioner was heard, nor given any opportunity to defend herself, but her funds, which she deposited for public welfare, were deemed "prohibited".
"All the actions, proceedings and orders breaching the privacy of the petitioner and other overseas Pakistanis are violative of constitutionally guaranteed rights of the petitioner and other Pakistani citizens," Azhar argued.
He further requested the court to declare the impugned executive actions in connection with the ECP's impugned proceedings and notices as "without jurisdiction".


Source link