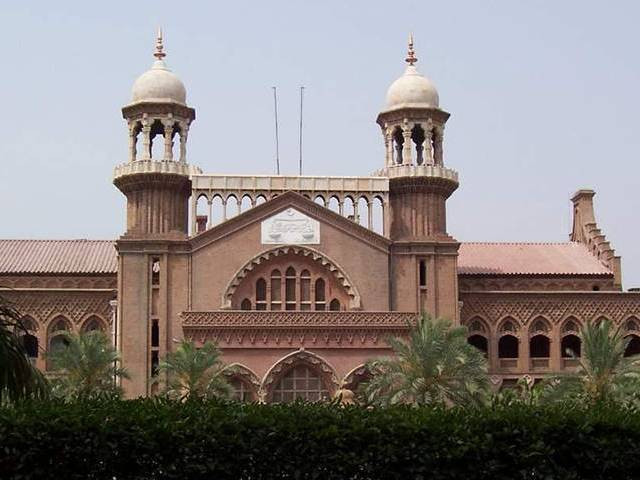 The Lahore High Court (LHC) on Tuesday directed the additional attorney general to obtain a progress report on measures taken by the president and the prime minister to comply with the court's order on administering the oath to chief minister-elect Hamza Shehbaz.
LHC Chief Justice Muhammad Ameer Bhatti adjourned the proceedings till 2 pm (today) with further direction to the Advocate General Punjab (AGP) Ahmad Awais to assist the court on Article 255 of the Constitution regarding whether the court may appoint any other individual for administering the oath.
As proceedings commenced today, the petitioner's counsel informed the court that the president and governor of Punjab were violating the Constitution and were not willing to render their obligations as per the requirements.
"No one is above the law, in past the then prime minister deemed himself above the law but the country's top court punished him," he argued.
In this case, the president and the governor were reluctant to perform their duties in accordance with the law, he implored the court.
Read More: Hamza Shehbaz will take CM oath, even if entire PTI falls ill: Marriyum
Who is representing the federation, CJ Bhatti asked. The additional attorney then general took the rostrum and the chief justice asked had he passed an order for the same.
"What was the result of that order and did you get any information from the federation," the CJ asked.
However, the CJ Bhatti adjourned the proceedings till 2 pm with the direction to come up with progress on what the federation has done till now.
A day earlier, Hamza again approached the LHC, seeking execution of the court's order requesting that the Senate chairman be directed to administer the oath to wrap up the constitutional crises in the province.
"When the holders of public and constitutional offices have rendered themselves unable to perform their constitutional duties, despite orders passed by the LHC, the respondent Senate chairman be directed to administer oath," stated the petition filed by Hamza's counsel.
He contended the court that previously, the Punjab government was not rendering its constitutional obligation to administer the oath to the newly elected chief minister, but now the president of Pakistan also seems reluctant to comply with the court's order.
A reminder of the advice of Prime Minister Shehbaz Sharif was again sent to President Arif Alvi on April 24, seeking compliance with the court's orders but to no avail.
Hamza contended that the Punjab governor and the president, despite clear orders of the court, had opted to follow the party line at the cost of abeyance of the constitutional command and provisions by unconstitutional means.
Hamza had approached the LHC against the delay in holding a contest on the chief minister's slot.
The court then ordered the then acting speaker Sardar Dost Muhammad Mazari to hold the election on April 16. After Hamza was elected CM Punjab, the provincial governor delayed administering him the oath.


Source link