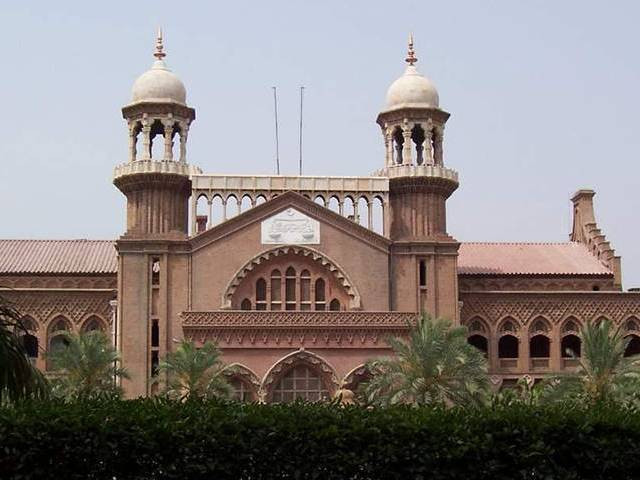 [ad_1]
The Lahore High Court (LHC) on Tuesday extended the current winter holiday period of secondary and higher education institutions by one week due to smog in the provincial capital of Lahore.
Hearing multiple petitions on environmental concerns and solutions, LHC Justice Shahid Karim, was informed of the smog's intensity.
Justice Karim also sought an expenditure assessment report from the environment department regarding the purchase of new cameras to monitor smog and observed that PDMA will monitor the smog with newly procured cameras.
The justice remarked that the government had controlled smog as much as possible and it was purely the obligation of the government to do so.
He ordered deputy commissioner Lahore to exercise his all powers to control smog. He also expressed displeasure and remarked that the government should work on a priority bases regarding environmental issues
Earlier proceedings
The court earlier directed restaurants to close by 11pm on three days of the week (Friday, Saturday and Sunday) while markets were allowed to remain open on Sundays. Schools had also been directed to remain closed for three days every week across Lahore.
The government complying with the directions of LHC's previous order notified that all public and private schools in the district of Lahore shall remain closed on every Friday and Saturday in addition to the weekly holiday of Sunday owing to the aggravated smog condition.
The PDMA had also issued a notification, announcing the closure of private offices on two days (Friday and Saturday) during the week in the province. The order will remain in force from December 7 to January 15. The notification added that staffers may work from home during the said period.
It is pertinent to mention that the court had also fixed a new fine of Rs200,000, increasing it from the already fixed fine of Rs50,000 against those who were found involved in stubble burning. The registration of FIRs is not the only solution to stop stubble burning, Justice Karim had observed.
The LHC had also directed the Punjab government to impose a smog emergency and call a meeting to take appropriate precautionary measures to control smog.

[ad_2]
Source link