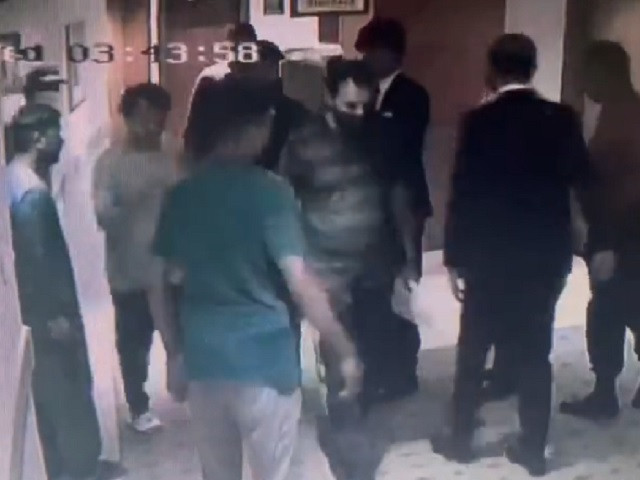 The Lahore High Court (LHC) on Wednesday directed the Inspector General Police (IGP) Punjab and the provincial government to submit a comprehensive report on the detention of Opposition Leader in Sindh Assembly Haleem Adil Sheikh after a petition was filed seeking his recovery
The Pakistan Tehreek-e-Insaf leader (PTI) was taken into custody by police personnel in plain clothes and taken to an unknown location.
Subsequently, Haleem's personnel secretary filed a petition in the LHC through advocate Amir Saeed Rawn and made the Inspector General of Police (IGP) Punjab, the provincial government and others respondents.
The petition maintained that no information was provided by the police regarding why and under what charges Haleem was taken into custody and the opposition leader had not been brought before any court of law.
He beseeched the court to direct the IGP to produce the PTI leader before the court after retrieving him from police custody.
Haleem Adil taken into custody
Leader of Opposition in Sindh Assembly, PTI's Haleem Adil Sheikh was taken into custody from Lahore on Wednesday by officers dressed in plain clothes and transferred to an unknown location.
A video of the arrest is making rounds on social media.
Can someone tell me who these people are? Has Haleem Adil Sheikh been arrested or was he kidnapped?! Where have they taken him and on what grounds has he been taken?! What is this land of lawlessness? #WhereIsHaleemAdil pic.twitter.com/IRKOYZej4P
— Ayesha Haleem Adil Sheikh (@ayesha_haleem) July 6, 2022
In the CCTV camera footage, the PTI leader can be seen walking with men dressed in civilian clothes.
Read Imran threatens to spill the beans
According to reports, the Lahore police has not said anything about arresting Sheikh. His daughter, Ayesha Haleem Adil Sheikh has claimed that the police have not taken the family's concerns seriously.
We contacted the Gulberg thana which has control of the area my father was taken from, the police officer laughed at our faces and said he has no idea where @HaleemAdil and that they have no information about the arrest. If not the police, who has taken him?! #WhereIsHaleemAdil
— Ayesha Haleem Adil Sheikh (@ayesha_haleem) July 6, 2022
The PTI has alleged that he was "abducted" in the early hours of Wednesday morning but no further information has been provided about his whereabouts.
سندھ کا بیٹا حلیم عادل شیخ کو اغوا ہوئے 7 گھنٹے ہوگئے ہیں لیکن اب تک کوئی خبر نہیں کے سادہ لباس میں ویگو میں اے لوگوں نے انہی کدھر لےکر گئے ہیں۔ @HaleemAdil #PakistanUnderFascism #WhereIsHaleemAdil ? pic.twitter.com/RwlynszTeX
— PTI Peshawar (@PTIPeshawar) July 6, 2022
Earlier in June, the leader had also expressed fears that a conspiracy is being hatched to kill him and had also written a letter to Chief Justice of Pakistan Umar Ata Bandial highlighting a "grave threat" to his life, allegedly by the Pakistan Peoples Party (PPP) leadership.


Source link