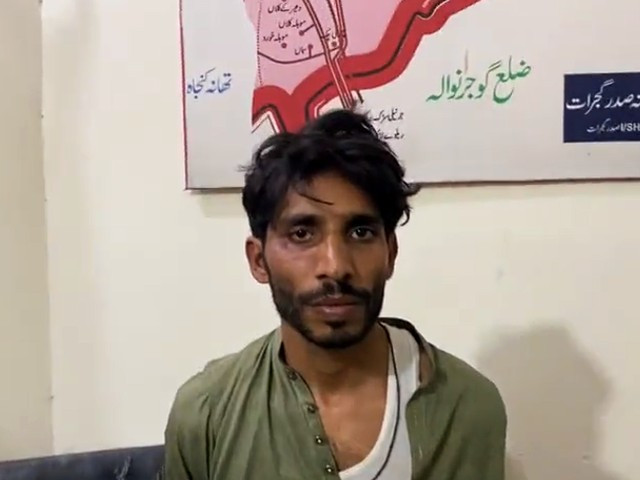 A petition was filed in the Lahore High Court (LHC) on Monday seeking release of accused Naveed, who admitted to opening fire on the container of PTI chief Imran Khan in Wazirabad last week.
The Registrar Office of the provincial top court sent a file to LHC Chief Justice Muhammad Ameer Bhatti seeking release of the prime suspect in the failed assassination attempt on the PTI chief from "illegal detention".
The petitioner's counsel requested in the petition that the "illegally detained" person named Naveed be released on immediate basis, saying that the accused has nothing to do with this case.
The petitioner maintained that Naveed had been kept in "illegal detention" due to rifts between politicians and the powerful corridors.
The petitioner's counsel implored in the petition that anyone could be the petitioner under "real essence of article 199 of the Constitution".
Also read: SC directs IG Punjab to register FIR of attack on Imran within 24 hours
However, the LHC's Registrar Office raised objection on the petitioner that the person who filed the plea is neither an affected person nor belonged to the family of the affected person.
On Thursday, the deposed prime minister suffered a bullet wound to his leg after a gunman opened fire on his container as Imran was leading the PTI's "Haqeeqi Azadi March".
One person died in the incident, while several members of the PTI chairman's close circle, including Senator Faisal Javed, former Sindh governor Imran Ismail, Ahmad Chattha and Imran Yousaf, were injured.
During the interrogation, the suspected shooter, Naveed Ahmad, admitted to opening fire on the container of the PTI chief.
Naveed told the investigators that he was frustrated because Imran was misleading the nation and had also uttered blasphemous words.
However, the police believed that Naveed was a drug addict and his statements regarding the incident were 'doubtful'.


Source link