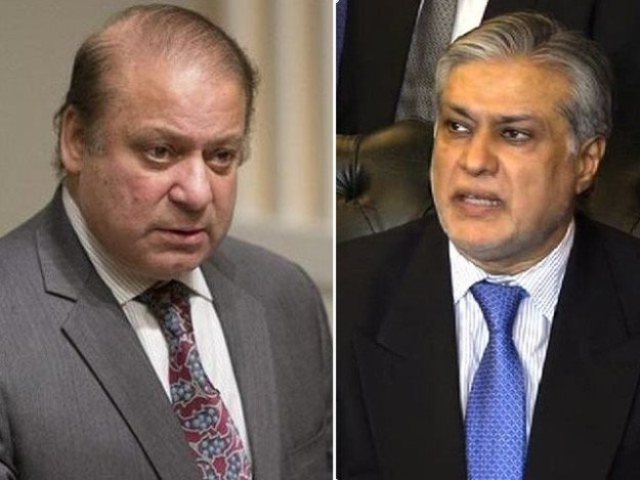 A civil miscellaneous application was filed in the Lahore High Court (LHC), seeking directions to quarters concerned to stop live telecast of speeches of former premier Nawaz Sharif and former finance minister Ishaq Dar.
The petitioner stated in his petition that the Pakistan Electronic Media Regulatory Authority (Pemra) had banned the live telecast on television of speeches of the aforesaid persons after they had been declared proclaimed offenders by the courts.
However, the petition pointed out, after the Pakistan Muslim League-Nawaz (PML-N) came to power, it had been noticed that Nawaz's speeches were being covered by all TV channels.
He submitted that Pemra should follow its own decisions/orders which it had issued for restraining all TV channels from live telecasting the speeches of the PML-N leaders.
He highlighted that Pemra was committing a violation of its own orders which it had passed requiring strict implementation. He requested the court that directions be given to the authorities concerned to stop live telecast of Nawaz and Dar's speeches.


Source link