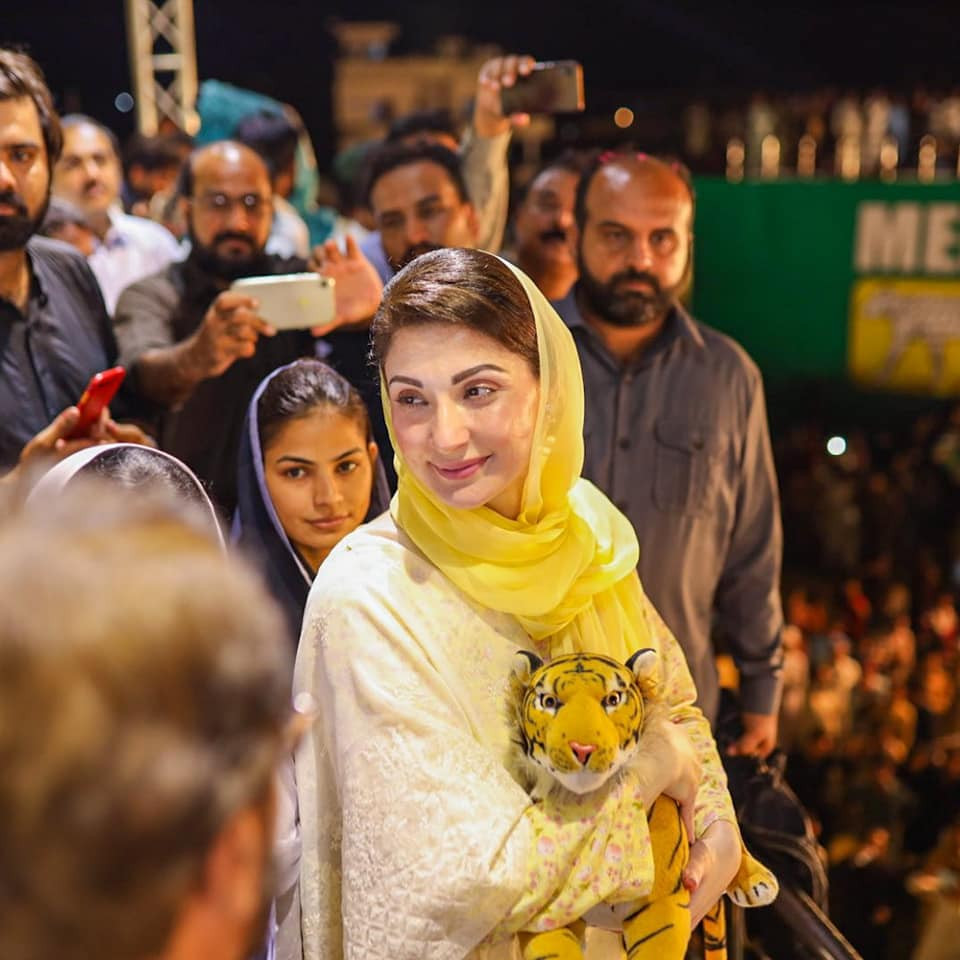 Lahore High Court (LHC) Chief Justice Muhammad Ameer Bhatti on Wednesday issued notices to the government and the National Accountability Bureau (NAB) regarding Pakistan Muslim League-Nawaz (PML-N) leader Maryam Nawaz's request for the return of her passport.
Maryam had surrendered her passport to the LHC deputy registrar after she had been granted bail in Chaudhary Sugar Mills Limited (CSML) case.
As the proceedings commenced earlier today, Maryam's counsel Amjad Pervez implored that his client had surrendered her passport before the court and had deposited Rs70 million.
Chief Justice Bhatti questioned if there was only an allegation of Rs70 million fraud on the petitioner pertaining to the CSML case, to which Advocate Amjad answered in affirmative.
Read LHC full bench to hear Maryam's passport plea
The lawyer informed the court that seven years had passed but the NAB has failed to submit any reference before the court and that no charges have been framed till date.
He further stated that the continuation of the case with no progress was tantamount to depriving the PML-N vice president of her basic rights and requested that Maryam's passport be returned to avoid further violation of her rights.
Subsequently, the court issued notices to the government and NAB.
Last week, the PML-N scion had once again approached the high court for the return of her passport, which she had surrendered nearly four years ago after furnishing surety bonds in the sum of Rs10 million each from two sureties with the trial court and separately depositing Rs70 million with the deputy registrar.
Through a fresh civil miscellaneous filed with her pending writ petition, Maryam contended that "as per record, the inquiry was initiated on November 14, 2018, but no reference has been filed against the petitioner as of today despite a lapse of about four years."
Read More IHC orders investigation into 'missing' person's disappearance
The PML-N leader had maintained that "the retention of the passport for an indefinite period tantamount to be violative of her fundamental rights of treatment in accordance with the law, life, liberty, right of movement and equal protection of the law".
It is pertinent to note that the PML-N leader's efforts to get back her passport have seen a protracted legal battle as all benches that were assigned the petition till date had to be dissolved after a number of judges recused themselves from the case owing to various reasons.
Now a fresh full bench has taken up the case three days after a two-member bench sent the petition to the chief justice as one of its members recused himself from the matter.


Source link