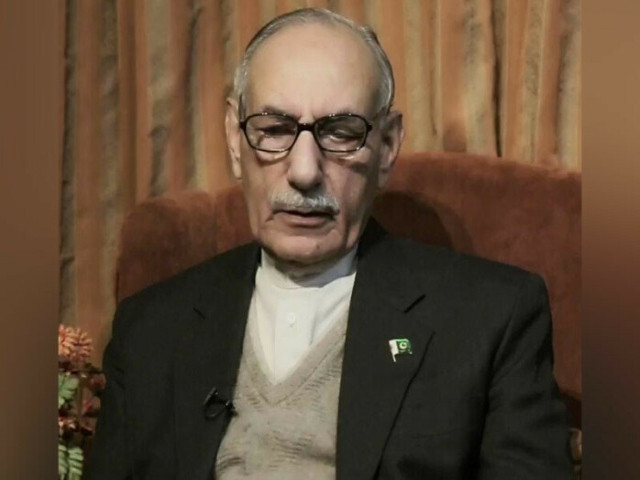 The Rawalpindi Bench of the Lahore High Court (LHC) has issued a notice to former soldier and analyst, General (retd) Amjad Shoaib, for alleging that a government delegation met an Israeli delegation.
A petition was heard against the alleged meeting between the two delegations during Prime Minister Shehbaz Sharif's visit to Qatar, in which the court sought an answer from Shoaib.
Apart from PEMRA and PTA, the court also sent notices to the Ministry of Technology.
During the hearing, the court inquired whether there are laws related to social media or not and if there are none, then the court will make a decision on it.
Read: Israel says pressuring US to prevent Iran nuclear deal
Justice Jawad Hasan remarked that while freedom of expression is allowed, there are still some limitations that should be followed.
The petition was filed in court by the leader of the People's Lawyers Forum, Mansoor Riaz Advocate, in which it was argued that the retired general had falsely accused the government delegation.
The petitioner requested that if Shoaib has any evidence, he should present it before the court, otherwise, legal action may be taken against him.
The court issued a notice to the parties and adjourned the hearing of the case till September 14.


Source link