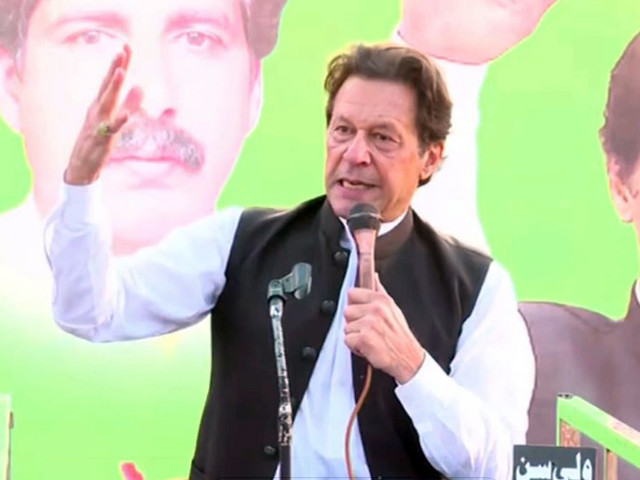 Former prime minister and PTI Chairman Imran Khan has warned the 'imported government and its backers' to hold the early and transparent elections to let the change come through the power of vote, warning that the situation would get out of control if polls were delayed any further.
"If you stop this 'peaceful revolution' then as World Bank has predicted the game [situation] would get out of everyone's hand. Let the change come through vote," he said while addressing his party's power show in Khyber-Pakhtunkhwa's Charsadda district on Saturday.
Imran while addressing the coalition government and its 'backers' said, "No matter what you do you cannot win this match you have already lost this match… economy is sinking fast and the world is not willing to give them [government] financial aid for flood victims."
https://www.facebook.com/ImranKhanOfficial/videos/5145127945593437/
"They came to power to shut down their corruption cases and I just got to know that Ramzan Sugar Mills case is also being closed down," he said in his opening remarks while coming down hard against the PDM government.
The former PM claimed that witnesses in the money laundering case died of heart attacks, "but they were killed… it will come to fore when transparent investigation is held".
Imran said rupee has lost 30 per cent of its values since the PML-N-led coalition government came to power.
Calling upon the nation not to vote for those leader who have offshore assets, Imran said if he came to power again he will not spare anyone, adding that those whose wealth is stashed abroad will not be made minister in his government.
This will be updated…


Source link