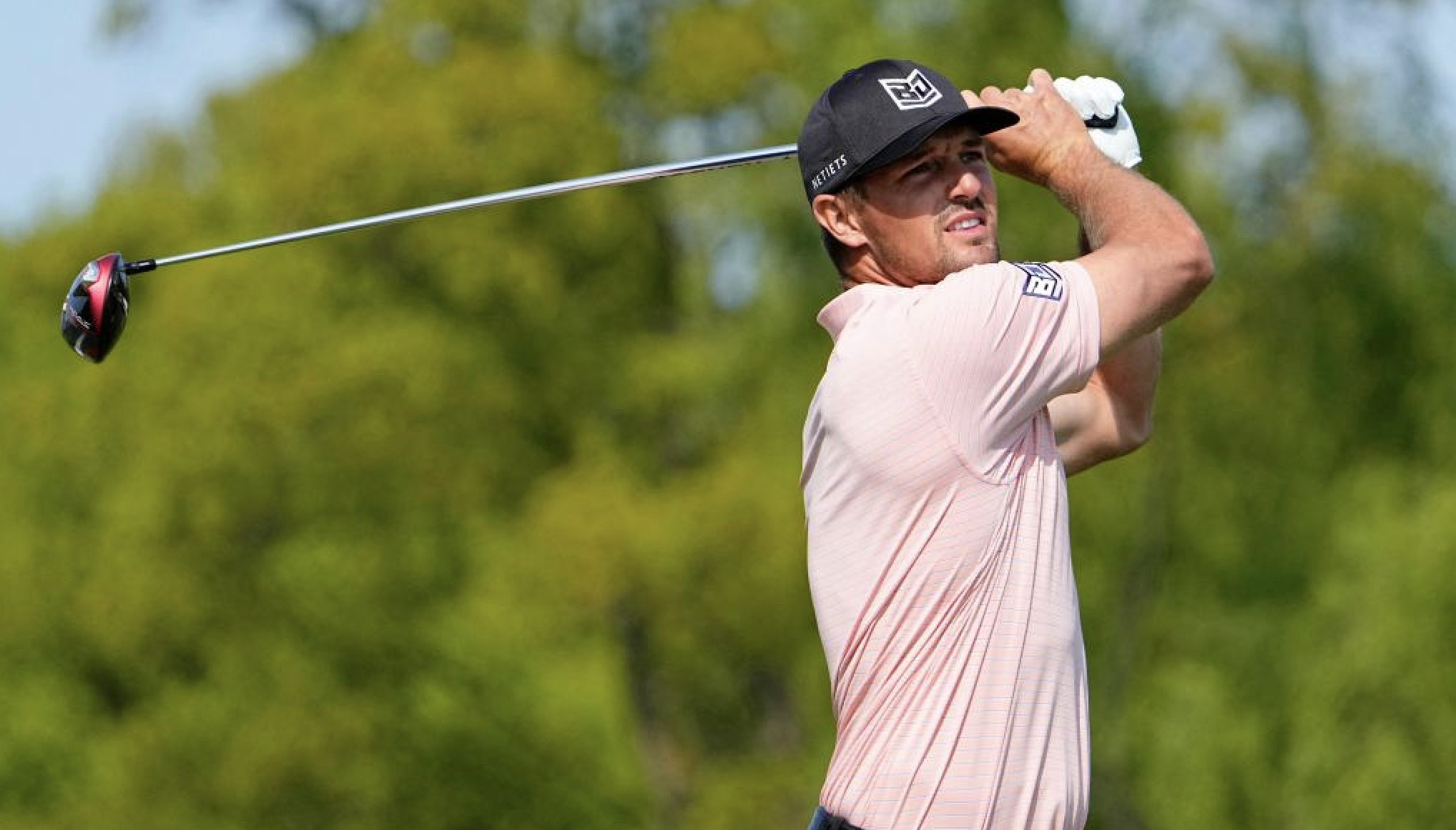 Bryson DeChambeau, once a bulked-up ball basher who prized distance over all else, has slimmed down, found more energy and taken the PGA Championship lead with his trademark powerful drives.
The 29-year-old American fired a four-under par 66 to grab the early first-round clubhouse lead Thursday at Oak Hill with six birdies against a pair of bogeys.
"It was a fantastic round," he said. "I was able to play some really good golf, hit a lot of fairways, did my job and made some putts."
DeChambeau seemed to have rewritten the plot of golf when he won the 2020 US Open with a huge muscular frame and determination to drive deep no matter where a ball landed.
His ideas on nutrition and body basics, however, led to vertigo and discovering that his body was inflamed by his packing on pounds.
So DeChambeau has worked to lose weight, eat better and keep the energy that produces long drives. While his edge might not be the maximum possible, it's one he can sustain without bad side effects.
"The emotions have definitely fluctuated pretty high and pretty low, thinking I have something and it fails and going back and forth," DeChambeau said. "It's humbling.
"Golf, and life, always has a good way of kicking you on your you know what when you are on your high horse. It's nice to feel this today."
DeChambeau ranked third in driving distance at 313.3 yards and sixth in accuracy by finding nine of 14 fairways. He led the field with 2.7 strokes gained off the tee.
Once a muscular powerhouse, now he's fit and no longer experimenting to unlock extra power.
"A lot of diet changes, going to 5,000 calories down to 2,900," he said. "But eating properly instead of eating stuff that inflames my body.
"It has helped me have more energy, first and foremost."
His muscles might not be as huge, but they can still react fast enough to deliver a long drive.
"Long drive is more fast twitch than anything. You have to build a muscle system that can support it. I have it now, and it's fantastic."
DeChambeau found his blood would be inflamed because he was allergic to corn, wheat, gluten and dairy.
"Pretty much everything I liked, I couldn't eat," he said. "Started taking it out in August and over the course of time I've lost all this inflammation, lost a lot of fat and slimmed down like crazy. I lost 18 pounds in 24 days."
DeChambeau also recovered from a left wrist injury.
"Nice to come back and start to finally figure out what's going on with my golf swing," he said. "I've had to figure out what I did so well in 2018 and what made me so successful then.
"I feel like I'm catching on and trending that direction. Figured out a couple things this week, and it certainly paid off today."
No more experimenting, however, for a player once nicknamed the scientist. The lab is closed.
"I want to be just stable now," he said. "I'm tired of changing, trying different things. Could I hit it a little further? Could I try and get a little stronger? Sure. But I'm not going to go full force.
"It was great. I can hit my 8-iron 200 yards now, whereas before it was 175, 170. So it's a tremendous asset.
"It was a fun experiment, but definitely want to play some good golf now."


Source link