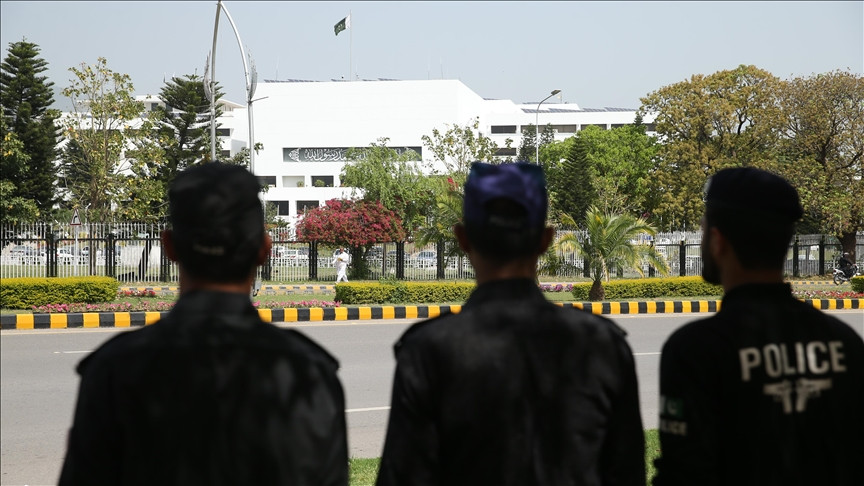 The National Assembly on Wednesday passed a bill to further amend the National Accountability Ordinance (NAO) with a majority vote, restricting the National Accountability Bureau (NAB) from investigating corruption cases of less than Rs500 million.
The meeting of the lower house was chaired by Speaker Raja Pervez Ashraf, during which a motion to suspend the Question Hour, moved by Federal Minister Khursheed Shah, was approved.
The Second Amendment Bill 2022 to further change the NAO 1999 was presented before the House.
The bill was presented by Minister of State for Law and Justice Senator Shahadat Awan, which was then subsequently approved.
According to the approved draft of the bill, the president's authority of appointing judges to the accountability courts has been withdrawn and limited to the federal government while the tenure of the prosecutor general has been extended by three years.
Section 16 of NAB law has also been amended to restrict the prosecution of an accused to the accountability court in whose jurisdiction the crime took place.
Moreover, NAB's authority to investigate cases with the help of the high courts has been withdrawn and no other government agencies will be mandated to assist the anti-corruption body.
Furthermore, the accused will be informed about the charges against them and would be able to defend themselves before the court.
The amendments also make it possible for the chairman of the anti-corruption watchdog to propose termination of a reference before the indictment of the accused.
Speaking in the House, Defence Minister Khawaja Asif supported the points raised by Public Accounts Committee (PAC) Chairman Noor Alam Khan and said the exemption of institutions from accountability was a negation of the supremacy vested in parliament under the Constitution.
He maintained that Noor had raised an important point: according to the Constitution, when parliament was the supreme body, it should stand behind the PAC.
"The PAC is the most influential committee of parliament. If anyone challenges it in terms of its work, limits, we should bring the matter to the House," he added.
The minister further noted that it was a tradition all over the world – people who consider themselves as "sacred cows" should be summoned to parliament.
"I am also a witness. They did not come even once after being summoned many times," he added, referring to the people he described as "sacred cows".
Asif said that a high court had ordered not to interfere in provincial matters after the 18th amendment, but the accountability commission was closed in Khyber-Pakhtunkhwa.
"However, the court remained silent. There was accountability in all other provinces, why was it closed in K-P?" he raised the question. "They [previous PTI government] continued to call themselves the State of Madina, but closed the institution where they had their rule," he added.


Source link