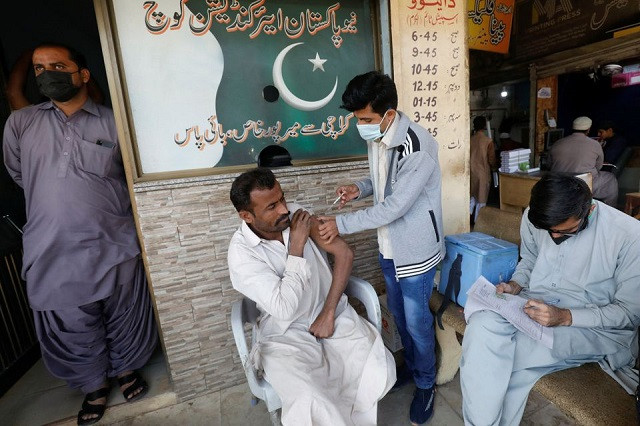 Pakistan on Monday reported its first case of the latest sub-variant of Omicron, BA.2.1.2.1 – a new sub-variant that is responsible for a new wave of Covid-19 infections across the globe.
NIH has detected the first case of Omicron sub-variant BA.2.12.1. This new sub-variant is causing increasing number of cases in different countries.
— NIH Pakistan (@NIH_Pakistan) May 9, 2022
In a tweet, the National Institute of Health (NIH) confirmed the presence of the new sub-variant in Pakistan as it urged people to follow social distancing protocols and get jabs against coronavirus.
The best preventive measure (besides mask-wearing at crowded places) is COVID-19 vaccination. We strongly recommended getting vaccinated and all those due for boosters must get the shots immediately.
— NIH Pakistan (@NIH_Pakistan) May 9, 2022
The case emerged a month after the government of former prime minister Imran Khan shut down the National Command and Operation Centre – a dedicated platform to fight Covid – in March.
Read Pakistan's Covid death toll is verifiable: ministry
On the occasion, ex-NCOC head Asad Umar had said that the functions of the NCOC, such as monitoring the pandemic and administration of vaccines etc, would be taken over by the health ministry amid a fall in infections.
Similarly, all coronavirus restrictions imposed in Pakistan were also lifted in March two weeks before the closure of the NCOC.