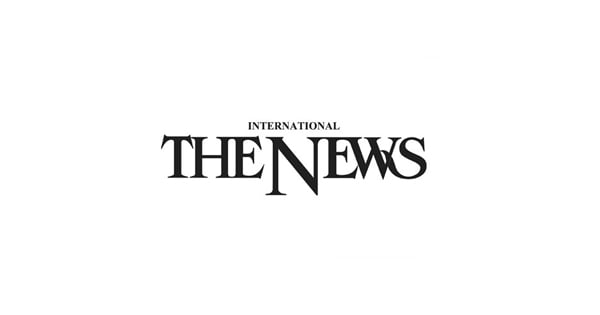 Professor Bilquees Gul is a Pakistani female scientist. She is currently the director of the Institute of Sustainable Salinity Utilization at Karachi University. Her name is among the six scientists who recently wrote the three-volume study report "Hallophyte Handbook: From Molecule to Molecule" Column. Ecosystems provide unique halophyte knowledge resources to biological salinity agriculture, which can play an important role in responding to the food crisis and the threat of agricultural salinity.
This three-volume book was edited and published by Marius-Nicusor Grigore, a professor at Alexandrujo Ancuza University, one of the oldest higher education institutions in Romania.
These international scientists and authors have collected all relevant knowledge about halophytes, which are a group of plants that can survive and grow in high-salinity soils or waters in coastal, inland, desert, semi-desert and marsh areas.
"This research work provides a rich overview of the most important theoretical and empirical work in the field," Dr. Bilquees said of the manual in an interview with The News.
For the past 23 years, she has been engaged in research and teaching. She has participated in many projects to use the saline-alkali land in the coastal and inland areas of Sindh for agriculture. Her research work involves unconventional crops in saline-alkali soils and waters.
Dr. Bilquees believes that through halophytes, saline soil can benefit mankind by protecting agriculture and the environment.
She told the news that few halophyte research institutions operate in Asia. However, Pakistan is one of the countries where the KU Institute of Sustainable Salinity Utilization has been conducting research in the field of halophytes since 2007. It also offers master's and doctorate programs.
Scientists in China, Romania, Turkey, Spain, the United States, Germany, and Australia have been studying halophytes. At present, Pakistani and Chinese scientists have jointly initiated a number of halophyte research projects in Pakistan. Many such projects have been completed, and some of them are currently underway.
About halophytes
According to Dr. Bilquees, she and her team have recruited about 450 local halophytes that can grow in saline soils, including coastal areas and inland areas of Pakistan. "In addition to planting mangroves, we also need to pay attention to the use and commercialization of halophytes to cope with the harmful effects of high soil salinity and endure the unsuitable salt marsh environment," she said.
Her late husband, Dr. Muhammad Ajmal Khan, served as the vice-principal of KU when he passed away in 2019. He is also a well-known halobiologist who has extensively explored the demography, intertidal zone, coastal and coastal areas of halophytes Ecological management of belts. Inland saline-alkali soil ecosystem and the influence of salinity on the growth of salt-tolerant halophytes.
manual
The latest manual prepared by Dr. Bilquees and six other international scientists emphasizes the potential of bio-salt agriculture in a changing environment. It covers important topics related to halophyte biology, including biochemistry, genetics, and genomics.
"This three-volume study provides information about the potential uses of halophytes. Dr. Bilquees said and added: "The study includes more than 100 papers written by competent researchers, covering research related to halophyte biology. Almost all important topics related to science and its classification. This is a comprehensive understanding of the fascinating flora-halophytes. "
She said that the idea of ​​writing this handbook came out in 2019, because there needs to be a paper on all relevant knowledge about halophytes. Since this field is little known, a team of European scientists hired Dr. Bilquees and Turkish scientist Munir Ozturk to complete the research.
"It is a difficult task to write such an in-depth study. However, we work as a team. Now, graduate students and faculty can benefit from this book. They can explore and find solutions to deal with future global climate change, Use it as a research reference in the process of land degradation, water shortage and food security."
Upcoming series
A series of books entitled "Sustainable Blue Carbon Ecosystem" edited by Dr. Bilquees is currently being published. The editorial team consists of many international scientists, including Dr. Benno Böer, Dr. Miguel Clüsener-Godt, and Dr. Ronald Loughland. This new scientific book series is derived from the Springer Tasks for Vegetation Science series, especially those that involve the sabkha ecosystem.
"In order to achieve the United Nations' 17 Sustainable Development Goals, scientific research on the blue carbon ecosystem is an absolutely important element. In addition, monitoring is needed to protect the remaining blue carbon ecosystem and restore lost habitats," she said.
According to Dr. Bilquees, the editor of this series is dedicated to generating new scientific knowledge about the blue carbon ecosystem and its components, with special attention to halophytes and salinity.
This series of books will provide comprehensive scientific literature and inspire people how to use saltwater resources in the best interests of mankind. According to her, the next steps that need to be taken are to promote academic research and networking, and involve land users, politicians, development banks, innovative farmers, investors, energy producers, and carbon offsetters.
Chance of success
Since its establishment, the KU Institute for Sustainable Halophyte Utilization has successfully completed more than 10 halophyte projects in various regions of Sindh and Balochistan. Similarly, as many as three projects are underway, and two projects will be launched in Tapaka.
"We have successfully completed the bio-salt feed plantation project in Thar in 2016-2019 and have made significant progress in research in this area," said Dr. Bilquees. She added that she believes that if these projects are implemented properly, they will greatly help restore saline-alkali soils and provide feed and food for arid regions such as Thar.
"I believe this bio-salt agriculture project will play an important role in caring for the local communities in Tharparkar and adjacent areas. The use of brackish water in Thar will reduce the pressure on fertile land and freshwater resources," she said and explained that here In this type of project, the brackish water will be obtained by drawing the ground from the 180-meter water level of the open-pit coal mine.
Range of halophytes
According to Dr. Bilquees, the country's flooded and saline soils, especially in the lower reaches of Sindh and Balochistan, can be used and eventually cultivated by planting halophytes. "In Pakistan, land salinization is one of the main causes of desertification and degradation processes [of soil]At present, about 6.3 million hectares of land are affected. Except for some local areas, the soil affected by salt is limited to the Indus Plain," she explained.
She pointed out that, like other parts of Pakistan, the salinity in Sindh is high for two main reasons. The first is our wrong irrigation mechanism, because the canals crisscrossing the land of Pakistan allow water to evaporate and infiltrate. She said that both evaporation and leakage can lead to increased salinity.
She said the second reason behind the salinity is the high sodium chloride content of the country's bedrock. She said that the shortage of fresh water has also disrupted the hydrological balance of the coastline, where seawater intrusion is happening rapidly and causing severe damage to the high-yield land in the lower Sindh province.
"of course [saline] The land cannot be used for conventional crops. However, certain plants have adapted to saline soils. In fact, if there is no salt in the soil, some halophytes cannot grow. Through research and testing of high-salinity plants on saline soil, the use of saline soil has great potential," she said.
Regarding the types of crops that can be grown on saline soil, she said, "Grass and seeds that produce edible oil are examples of the economic use of high-salinity plants grown on saline soil. The value of stabilizing soil is another positive effect. This method will have a huge impact on the world, because it is estimated that one-third of irrigated soil is turning into saline-alkali land."
"Halophytes can be grown as cattle feed under saline-alkali conditions. They can be used to reduce the salinity of the land. In addition to landscape gardening, they can also be used as sand-fixing plants, especially in the wasteland of Balochistan. They can also be used for Produce oilseeds."

Source link