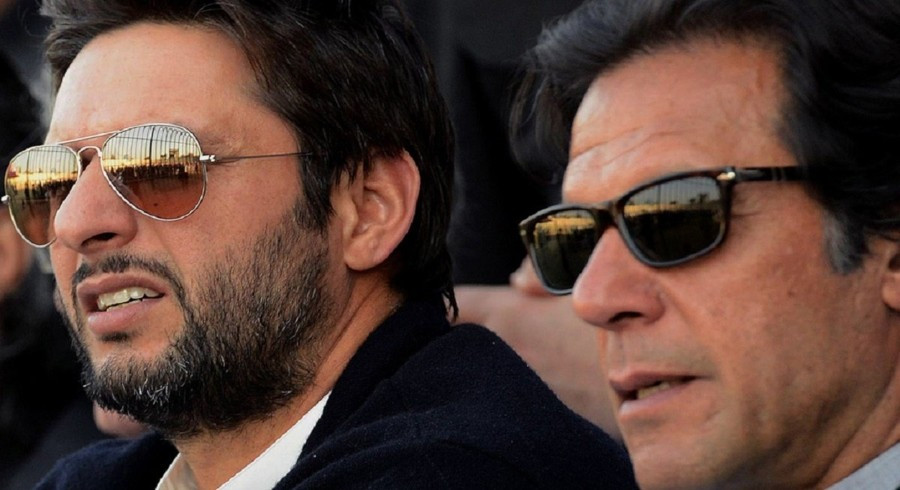 Former cricket star Shahid Khan Afridi has said that he knew that he would be criticised for felicitating PML-N President Shehbaz Sharif on becoming the country's prime minister but added that there was no political or personal interest in his gesture.
In a video statement, Afridi said that all rulers should be respected as they represent the country on a global stage. "I have always seen Imran Khan as a leader but I reserve the right to disagree with his policies or ideology," he added.
https://t.co/Y9rKMorHmx
— Shahid Afridi (@SAfridiOfficial) May 6, 2022
Read more: Women feel pressured to birth sons because of the men in their lives: Shahid Afridi
He said that he expressed his opinion about the ex-premier as a common Pakistani, adding that he will continue to express his views. "Disagreement should not be turned into hatred. Tolerating disagreements is a hallmark of a civilised society."
Pakistani fast bowler and captain of Lahore Qalandars Shaheen Shah Afridi, while sharing Afridi's tweet, said that the former captain was pride of Pakistan.
Lala you're the pride of Pakistan. https://t.co/B0PARU53dG
— Shaheen Shah Afridi (@iShaheenAfridi) May 6, 2022
Also read: Haven't completely disregarded the idea of getting into politics: Shahid Afridi
Afridi had attracted a lot of social media backlash after he congratulated Shehbaz Sharif for becoming the 23rd prime minister of the country.
شہباز شریف صاحب کو پاکستان کا 23واں وزیر اعظم منتخب ہونے پر مبارکباد پیش کرتا ہوں اور اُمید کرتا ہوں کہ وہ اپنی بہترین انتظامی صلاحیتوں کو بروکار لاتے ہوئے پاکستان کو موجودہ معاشی اور سیاسی بحرانوں سے نکالنے میں کامیاب ہوں گے ۔ #PakistanZindabad 🇵🇰 @CMShehbaz
— Shahid Afridi (@SAfridiOfficial) April 11, 2022
A hashtag soon started trending after Afridi's tweet but later another hashtag could also be witnessed supporting the former all-rounder.


Source link