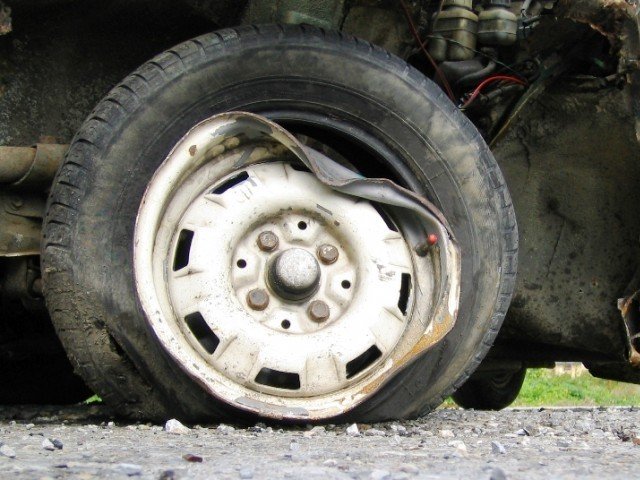 When a truck breaks down on it, delays last for hours and overtaking on it is a sure shot death sentence; still countless transporters brave the 'killer highway', which extends all the way from Karachi to Peshawar, to make a living.
Also known as National Highway 55, the Indus Highway, was recently expanded to ensure the smooth flow of heavy traffic but it becomes a nightmare to navigate once transporters cross Kohat as huge chunks of it become a single lane road.
A plan to increase the number of lanes is under way but until that happens the accidents on the highway have warranted its nickname of the killer highway.
Of a total of 55,752 road accidents in the last two years, 23,419 alone have been reported by Rescue 1122 between Peshawar and Dera Ismail Khan – rescue authorities were of the view that accidents were reported on both the GT Road and Indus Highway.
The highway is an international route and is mostly used for goods transportation to and from Afghanistan besides other Central Asian Republics but problems arise when local traffic mixes with the heavily loaded transport vehicles.
Read More: Road accidents claim eight lives in Punjab
"Utter disrepair, lack of driving skills, heavily loaded vehicles, and the road's design are the reasons for the higher number of accidents on Indus Highway," an irate frequent user of the road, Dr Nasir Jamal Khattak, said.
According to Khattak, except for a few patches some of the potholes are like deep craters, "slowing down on which always results in an accident". Another major cause of accidents is overtaking the trucks which have a hard time giving right of way, thus resulting in crashes when car drivers overtake from the wrong side.
"Our vehicles are loaded to the brim, so frequently giving right of way is not an option," Hakeem Khan, who transports fuel, said. Hakeem said that as he was carrying fuel, he had to be extra cautious because abrupt lane switches meant "death".
While the police maintain that they have been issuing fines to overloaded vehicles and those driving on the wrong side, transporters did not care about the measly fines.
Ihsanul Haq said that he had been carrying goods from Karachi to Torkham and was "honestly not bothered because the penalty against the income from what he carries in his truck is like peanuts".
Given that the expansion of the road will take time and that the police has no way to stop rash driving, building a Satellite Rescue Station has been contemplated to provide rescue services more promptly.
"We have planned to set up a Satellite Rescue Station, which will have a minor operation theatre and a blood bank so that we can save maximum lives," Bilal Faizi, spokesperson for Rescue 1122, told The Express Tribune.


Source link