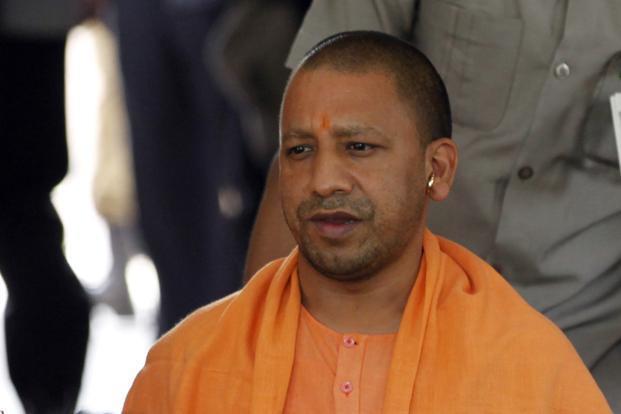 [ad_1]
Tehreek-e-Kashmir (TeK) UK leader Fahim Kayani on Wednesday said the World Economic Forum (WEF) must stop Indian politician Yogi Adityanath from attending the Davos conference as allowing his participation is tantamount to legitimising his "terror" regime.
"India is pushing Ajay Singh Bisht aka Yogi Adityanath to the international stage through the Davos gathering of the WEF so as to whitewash his crimes against humanity which his regime has inflicted on minorities, especially Muslims, in [the] Uttar Pradesh province," said the Kashmiri diaspora leader.
Reminding the WEF management of the violent administration that Chief Minister of Uttar Pradesh Adityanath presides over in India's most populated province, Kayani urged the forum to cancel forthwith any delegation including the Indian politician.
"There can be no double standards on human rights," Kayani said, reminding the WEF of similar cases where the international community has expressed displeasure.
The TeK leader counted the crimes against humanity committed by the Adityanath administration in UP, which is home to India's largest Muslim population at around 44 million.
He said, "Yogi is directly involved in extrajudicial killings, illegal detention of up to 4,500 Muslim dissidents since December 2019, abuse of draconian Unlawful Activities (Prevention) Act and National Security Act, illegal use of discriminatory legislations, including the Citizenship Amendment Act and anti-conversion laws, and policies discriminating against livelihoods of Muslims and other minorities."
Read Shehbaz asks Modi to hold talks on IIOJK issue
This will be Adityanath's first overseas trip since being elected the chief minister of UP in 2017.
"The WEF participants must boycott Yogi's presence and should move to issue condemnation and call for divestment from the Uttar Pradesh province," Kayani said.
"Yogi is one of the most notorious political figures in India, and is known for sowing hatred and division among diverse communities through his violent Hindu supremacist politics," he added.
Kayani said the policy of Adityanath and his "racist Hindu radical administration has been punitive collective punishment against Muslims and other minorities, including through demolition of houses and properties."
"These grave crimes are reinforced by hate and inflammatory speeches by Adityanath and other senior leaders of his cabinet as well as by influential religious leaders but to date, they go unpunished which is a slap on the international community," he said.

[ad_2]
Source link