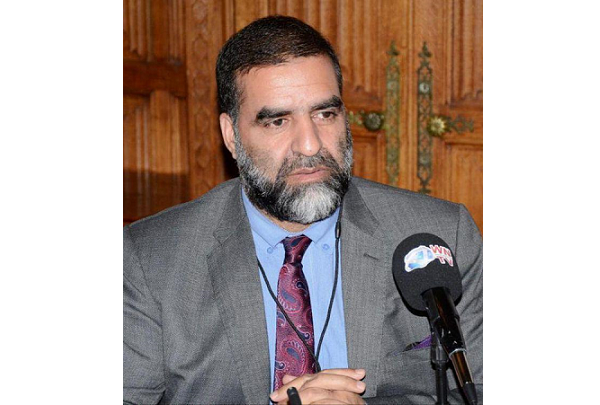 Chairman of the Jammu and Kashmir Salvation Movement (JKSM) Altaf Ahmed Bhat has paid glowing tributes to the officers and soldiers of the "Pakistan Army who lost their lives while serving the country relentlessly".
While expressing grief and sorrow over the helicopter crash in Balochistan a day earlier, Bhat said it was a day of mourning for the nation as it lost its brave sons of the soil carrying out rescue and relief operations for the flood-hit people.
The Kashmiri leader said, "Our brave sons of the soil are always prepared and ready to serve the nation, secure our borders and thwart all kinds of attacks by the enemies."
Bhat prayed for the deceased, saying Kashmiris share the grief and their prayers and thoughts are with the bereaved families in these testing times.
Also read: COAS attends funeral prayers of helicopter crash martyrs
The wreckage of a military helicopter that went missing Monday night was found in a coastal district of Balochistan and none of the six officers and crew on board has survived the crash.
Commander 12 Corps Lieutenant General Sarfaraz Ali, Major General Amjad Hanif, Brigadier Muhammad Khalid, Major Saeed Ahmed, Major M Talha Manan and Naik Mudassar Fayyaz were on board the Mi-17 helicopter of Army Aviation.
Lt Gen Ali was supervising relief operations in Balochistan, which has been hit hard by flash floods triggered by the heavy monsoon rains in the province.


Source link