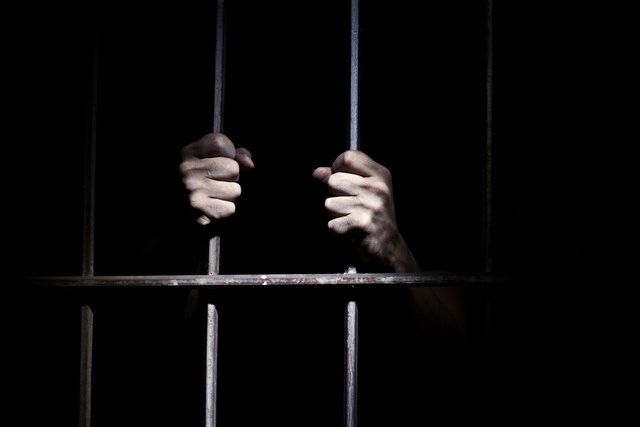 A court in Indian Illegally Occupied Jammu and Kashmir (IIOJK) granted bail and set aside several charges including conspiracy to commit terrorism against Kashmiri journalist Fahad Shah who has been in jail for nearly 21 months.
The Court of Jammu and Kashmir region on Friday announced an order of release for Shah, 35, who is the owner and editor of Kashmir-based independent news portal Kashmir Walla, banned earlier this year by the Indian government for undeclared reasons.
The court quashed certain charges against him, including "abetting terrorism, waging war against the country and promoting enmity" under the Unlawful Activities Prevention Act (UAPA).
"We are following the procedures set in the bail. It will take some time before Fahad Shah walks out of jail," senior advocate P. N. Raina, who represented Shah, was quoted by New Delhi-based Press Trust of India (PTI) as saying.
Shah will continue to face trial under other sections of the UAPA and under the Foreign Contribution (Regulation) Act, which deals with receiving illegal funds.
The bail has been granted seven months after the regional Court quashed Shah's detention under the Public Safety Act (PSA) in April this year, saying "the apprehension of an adverse impact to public order is a mere surmise of the detaining authority".
Many journalists in the region have welcomed the decision from the court and expressed confidence that journalists will not be targeted in the region for their work.
A senior journalist in the region told Anadolu that it was a great relief for the local journalistic community, who have long been working under stressful conditions due to these regulations.
"It is a welcome step, it will boost some confidence among our tribe," the journalist said on the condition of anonymity.
Shah was arrested in February 2022 over a report carried on his portal about an encounter in Pulwama.
Read also: IIOJK news portal vacates office after India crackdown
Police accused him of "uploading anti-national content, including photographs, videos and posts with criminal intention to create fear among public."
He was granted bail after 22 days by a National Investigation Agency court.
Hours after he got bail, Shah was arrested again on Feb. 26 by police in the city of Shopian in another case related to provocation of riots.
On March 5, 2022, he got bail but was arrested again in another case under the Indian penal code for allegedly causing rioting, attempted murder, abetment, printing or engraving defamatory matter, and public mischief.
Six days later, he was charged under the Unlawful Activities Act after the State Investigation Agency of Jammu and Kashmir region filed a charges against him and scholar Abdul Aala Fazili.
The investigating agency accused them of "narrative terrorism" for a 2011 article published on Kashmir Walla.
Authorities claimed it was "highly provocative and seditious."
So far, he has managed to secure bail in three cases.
On Aug. 20, the Indian government blocked online access to Kashmir Walla and its social media accounts under the Information Act of 2000. The portal had over dozen journalists and freelancers as contributors, impacting their livelihood as well.
Besides Shah, other journalists in the region like Aasif Sultan, Sajad Gul, and Irfan Mehraj are also jailed.