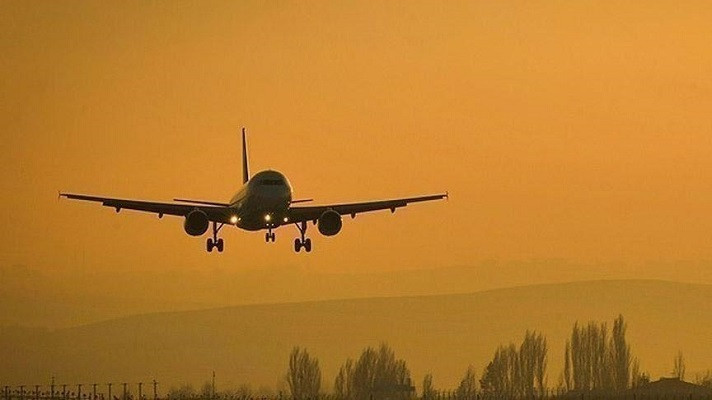 President Dr Arif Alvi has launched commercial helicopter flight operations of Kashmir Air in Azad Jammu and Kashmir (AJK) as part of efforts to promote tourism in the region.
The president, addressing the launching ceremony of Kashmir Air in Bagh on Tuesday, said AJK is blessed with immense natural beauty and tourism potential, and the private sector should come forward to develop AJK's tourism sector to realise its full potential.
Kashmir Air is a private company that is going to start commercial helicopter flights to AJK and northern areas of Pakistan for the transportation of tourists.
During his day-long stay in AJK, the president launched the helicopter flight service, visited a newly-established high-end private school, and the flagship campus of a healthcare Information Technology company in Bagh, and was briefed on the establishment of a hospital at Abbaspur.
President Alvi also urged the AJK government to promote sustainable and environment-friendly tourism, besides evolving tourism-friendly policies for facilitating private-sector investment.
He said that tourism had become the mainstay of many developing economies in the world and was considered a prime source for earning foreign exchange, creating jobs, stimulating growth, and reducing economic disparities.
Speaking about the Kashmir dispute, the president said United Nations has failed to resolve the Jammu and Kashmir dispute as per the wishes of the Kashmiri people.
He said that the struggle of the people of Indian Illegally Occupied Jammu and Kashmir (IIOJK) is based on the UN resolutions.
He said the UN was formed to save the world from conflicts and wars but unfortunately it has been protecting the western countries' interests since its inception.
"Genocide Watch has warned that Muslims and other minorities in India are insecure but nobody is coming forwards to listen to the minorities and Muslims of India who are under constant threat," the president added.
He once again reiterated that Pakistan wants to settle its all issues including Jammu and Kashmir through talks. Pakistan wants a peaceful solution of IIOJK, but on the other hand, the president warned India not to consider Pakistan's peace efforts as a weakness.
He said that the people of IIOJK have rendered matchless sacrifices and Pakistan will continue to support them politically, diplomatically and morally until they are given the right to self-determination as per United Nations resolutions.
Speaking on the occasion, AJK Prime Minister Sardar Tanveer Ilyas said that starting a private airline in AJK will boost tourism in the region.
Also read: US envoy visits AJK to 'promote Pakistan-US partnership'
The main objective of his government is to provide maximum employment in the private sector to the educated youth of the region.
According to PTI Chairman Imran Khan's vision, Premier Ilyas said that local bodies' elections are being held in AJK after 31 years by involving the youth in local bodies government formation.
The owner of Kashmir Air, Mahmoodul Haq, said that Kashmir Air is the first private airline of AJK that has obtained a license from the Civil Aviation Authority.
Initially, this airline will provide service with three helicopters. These AW139 three helicopters will make the airline operational and they will initially fly between Rawalkot to Muzaffarabad, Mirpur to Muzaffarabad and Bhimbar to Muzaffarabad.
In the second stage, the airline will start its domestic and international flights between Islamabad to Lahore and Karachi. Later, the airline will start international operations between Gulf countries and Pakistan.


Source link