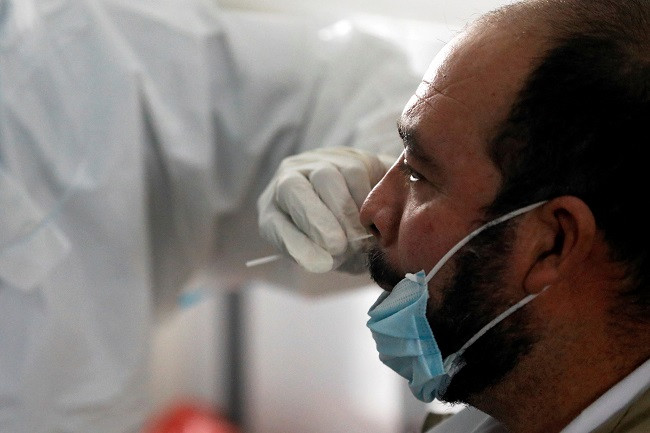 The Covid-19 positivity rate in the country's largest city of Karachi has risen above 21%, said health authorities on Thursday after 138 more people from the metropolis tested positive for the virus.
With a positivity rate of 21.23%, the port city has the highest number of cases of any town or city in the country with more half the reported national cases emerging from Karachi, disclosed the Sindh Health Department.
The health department's data showed that a total of 650 patients were tested for the virus in the provincial capital and 138 tested positive in the last 24 hours.
According to the government's official Covid website, 268 people tested positive across the country over the past 24-hour period after 12,513 tests were conducted. One fatality was also recorded.
Data further showed that Abbottabad had the second-highest positivity ratio at 8.7% as two people tested positive in the past 24 hours.
Read Covid cases see slight uptick as Pakistan reports 171 new cases
Peshawar stood third, with a 3.36% positivity rate, with 19 citizens testing positive on Wednesday.
Health professionals said that the number of positive cases could go up if precautionary measures such as social distancing and wearing masks in public were sidestepped.
They further advised the populace to get their booster doses of the Covid vaccine.
As of Thursday, 136,422,713 jabs of the first dose of vaccines had been administered nationwide, while 125,250,104 citizens were fully vaccinated. In comparison, only 17,828,826 booster doses had been administered.