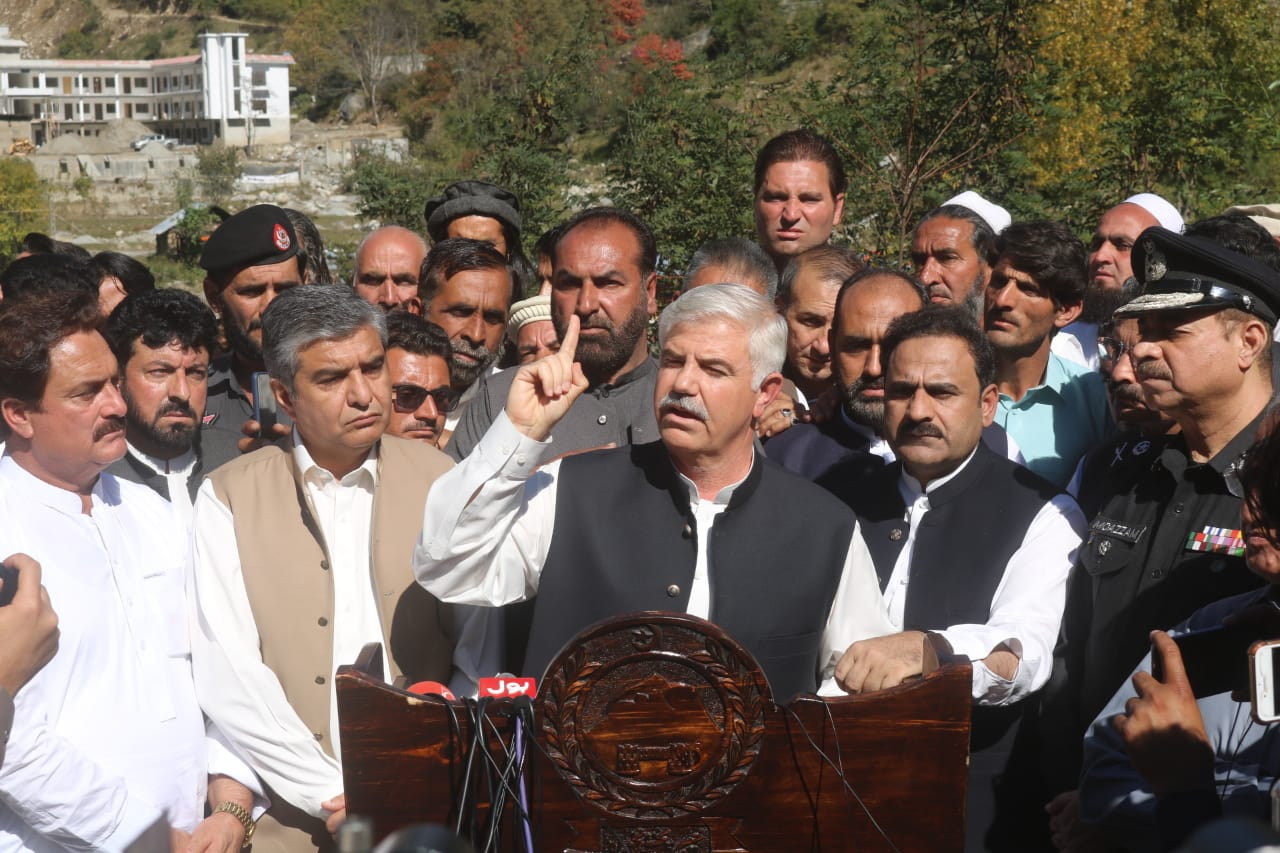 [ad_1]
Khyber-Pakhtunkhwa (K-P) Chief Minister Mahmood Khan has announced that a summary would be sent to Governor Haji Ghulam Ali to dissolve the provincial assembly on Tuesday as per instructions by Pakistan Tehreek-e-Insaf (PTI) Chairman Imran Khan.
The development comes a day after the Punjab Assembly was allowed to be dissolved automatically as Governor Balighur Rehman refrained from giving his assent to Chief Minister Pervaiz Elahi's dissolution advice.
Taking to Twitter on Sunday, Mahmood expressed hope that PTI would come back to power after securing a two-third majority in the house.
Earlier, it was announced that the summary would be sent to the governor on Saturday. PTI had been saying that the summary to dissolve the K-P Assembly would be moved following the dissolution of the Punjab Assembly.
Read more: Process for interim Punjab set-up set in motion
Special Assistant to Chief Minister on Information Barrister Muhammad Ali Saif, earlier, said that after the dissolution of the K-P Assembly, a letter will also be written to the leader of the opposition, Akram Khan Durrani, for the appointment of a caretaker chief minister.
"Now the federal government has no choice but to hold fresh elections," said Barrister Saif.
On the other hand, K-P Governor Haji Ghulam Ali said that he still stood by his stance that assemblies should not be broken.
"My personal advice is not to dissolve the assemblies, but if the chief minister of Khyber-Pakhtunkhwa also uses this right, whatever happens will be constitutional," Haji said.
On Friday, the opposition in the K-P Assembly had decided against tabling a no-trust motion against the chief minister to stop the dissolution of the assembly.
Speaking to reporters in Peshawar, PML-N deputy parliamentary leader and provincial spokesperson Ikhtiar Wali Khan claimed that the chief minister should stop requesting the opposition members to file a no-confidence motion against him to stop the dissolution of the legislature.
"He [Mahmood Khan] should show courage and go ahead with it [dissolution of the provincial assembly]," he added.
The PML-N leader added that his party would expose the "corruption" committed by the PTI government in the province of K-P and prepare for the elections with the slogan of "accountability".
The PML-N leader was apparently referring to the impression that the K-P chief minister was not ready to let go of power yet.

[ad_2]
Source link