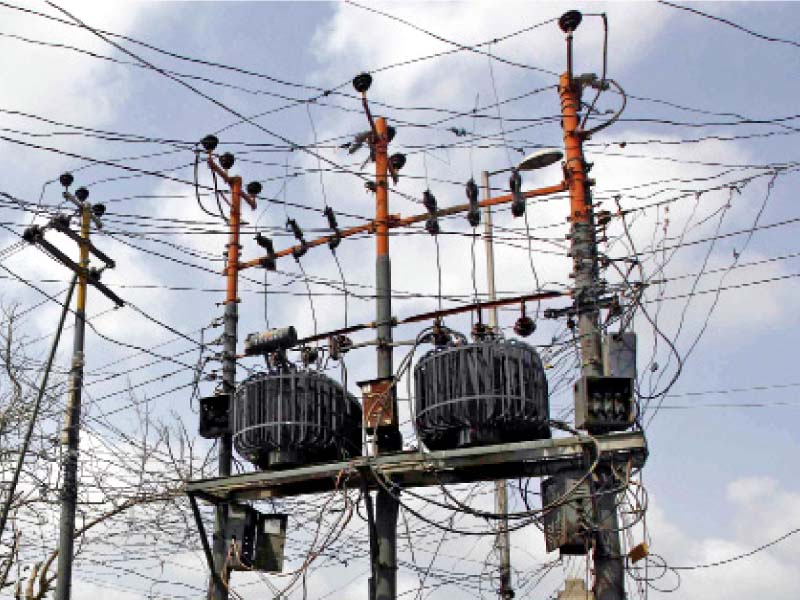 The residents of Karachi are apparently in for tougher times ahead as K-Electric, the mega city's sole power supplier, has sought an increase in electricity tariff by Rs5.27 per unit from the National Electric Power Regulatory Authority (NEPRA).
The tariff hike has been requested under fuel charges adjustment for the month of March this year.
NEPRA has set the date of April 27 to hear the K-Electric's application. "All the interested/affected parties are invited to raise written/oral objections as permissible under the law," read NEPRA's hearing notice.
The power regulator will decide about the electricity company's request after the hearing. If approved, the power consumers of the city will bear an additional burden of around Rs8.59 billion.
On April 15, NEPRA had increased the electricity price by Rs4.85 per unit on the account of monthly fuel charges adjustment for the month of February after conducting a hearing on the plea of Central Power Purchasing Agency (CCPA-G).
Lifeline and K-Electric consumers were exempted from that tariff hike.
A spokesperson for K-Electric said between December 2021 and March 2022, the price of furnace oil had increased by 10% and that of re-gasified liquefied natural gas (RLNG) by 40%.
He added that the price of electricity purchased from CPPA-G also increased by 9% in March.
"The effects of the changes in the price of fuel and electricity obtained from CPPA-G are in accordance with the rules of NEPRA."
The increase in the power tariff will directly be passed on to the city's power consumers for one month only.
The increase and decrease in fuel charges adjustment under the tariff system is passed on to the consumers through their monthly bills under a fixed formula.
These charges are applied after NEPRA's investigation into claims made by K-Electric and government-owned entities (XWDISCOs) following an independent public hearing.
In addition to transferring prices to consumers, NEPRA also determines the period for which the tariff hike is applicable.
The K-Electric had earlier filed its request for fuel charges adjustment of Rs4.87 per unit for the month of March this year.
However, it filed its revised request for fuel charges adjustment for the month of March 2022 because of a change in the CPPA-G's rate and requested Rs5.27 per unit increase in the tariff.
On March 30 this year, NEPRA had already notified an Rs3.278 per unit increase in the tariff for the electricity consumers of K-Electric on account of fuel charges adjustment for the month of January 2022.
The fuel charges adjustment for January 2022 was charged in the billing month of April 2022.
The tariff hike had put an additional burden of Rs3.586 billion on the citizens of Karachi.


Source link