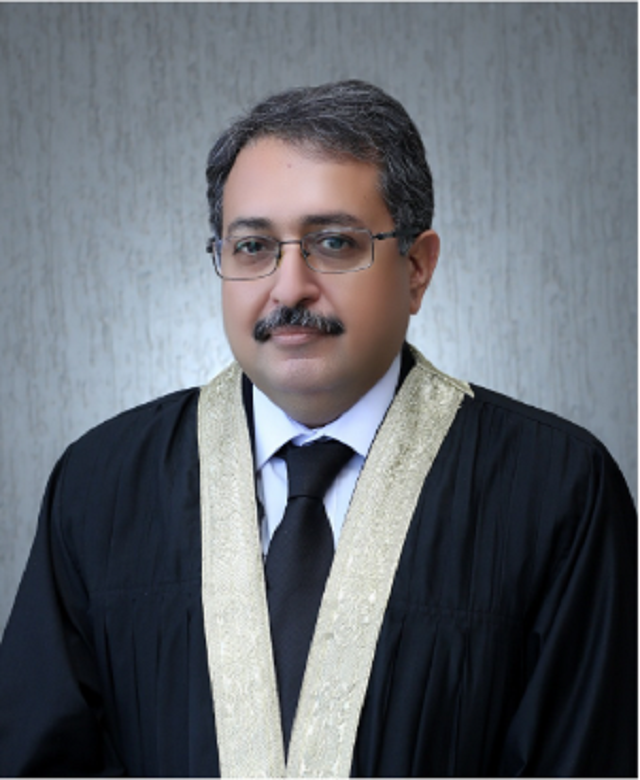 The Judicial Commission of Pakistan (JCP) has unanimously approved nomination of Senior Puisne Judge Justice Aamer Farooq as new chief justice of Islamabad High Court (IHC).
The JCP meeting held under the chairmanship of Chief Justice of Pakistan (CJP) Umar Ata Bandial on Tuesday to consider the appointment of the senior judge.
After nine months of deadlock, the Judicial Commission of Pakistan last week approved the elevation of three high courts judges, including IHC Chief Justice Athar Minallah to the Supreme Court.
After the elevation of Justice Minallah to the apex court, two seats in the high court stood vacant.
Parliamentary Committee of Judges' Appointment is holding a meeting on November 3 to consider the JCP proposals regarding the elevation of three high court judges, including IHC CJ Minallah.
During its meeting held on Oct 24, the JCP by a majority of 5-4 did not approve the nomination of Justice Shafi Siddiqui, who is sixth on the seniority list of the Sindh High Court (SHC) Judges.
Also read: IHC CJ proposes confirmation of 3 additional judges
The meeting had continued for almost three hours during which heated exchanges took place between two senior judges, it is learnt.
It was also learnt that JCP unanimously approved the elevation of IHC Chief Justice Minallah, while the elevation of Justice Shahid Waheed and Justice Hasan Azhar Rizvi of Lahore High Court (LHC) was approved by majority of 5-4 votes.
The nomination SHC Justice Siddiqui was deferred by the JCP by a 5-4 votes after one member, Justice (retd) Sarmad Jalal Osmany dissented, saying that SHC Justice Aqeel Abbasi was a better option.
Three Judicial members, Justice Qazi Faez Isa, Justice Sardar Tariq Masood and Justice Syed Mansoor Ali Shah, opposed the nomination of three junior high courts judges as they supported seniority principle.


Source link