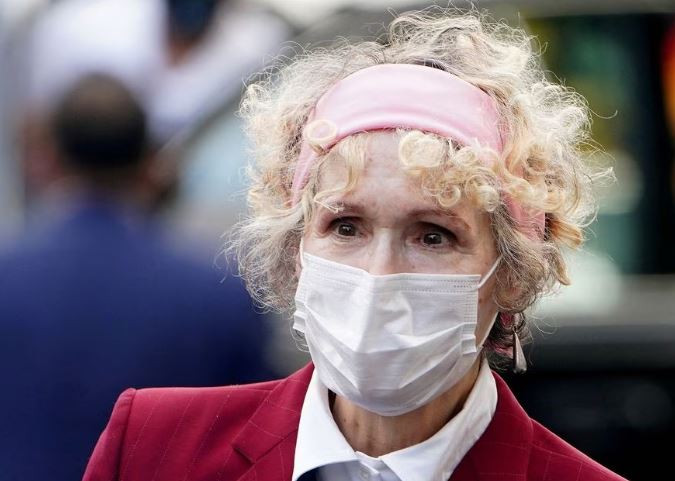 A US judge on Monday rejected former President Donald Trump's request to delay a scheduled April 25 trial over whether he defamed former Elle magazine columnist E. Jean Carroll by denying he raped her.
Last week, Trump's lawyers urged US District Judge Lewis Kaplan in federal court in Manhattan to grant a four-week "cooling-off" period to at least May 23 to give Trump a fair trial, citing a recent "deluge of prejudicial media coverage" of criminal charges against him.
In a written order on Monday, Kaplan said Carroll's case was "entirely unrelated" to the New York state-level prosecution, in which Trump pleaded not guilty to 34 counts of falsifying business records in connection with a hush money payment made to a porn star before the 2016 election.
Kaplan said there was no reason to assume it would be easier to seat a fair and impartial jury in May. He said some media coverage was based on Trump's own public statements.
"It does not sit well for Mr. Trump to promote pretrial publicity and then to claim that coverage that he promoted was prejudicial to him," Kaplan wrote.
Also read: Trump faces day in court in historic US first
Trump's lawyer Joseph Tacopina declined to comment.
Carroll's lawsuit stems from her alleged encounter with Trump in late 1995 or early 1996 in a Bergdorf Goodman department store in Manhattan. She has said Trump asked her for help in buying a gift for another woman, but later "maneuvered" her into a dressing room, where he sexually assaulted her.
After Carroll described the incident in a June 2019 New York magazine excerpt from her memoir, Trump told a reporter that he did not know Carroll, that "she's not my type," and that she concocted the rape claim to sell her book. He largely repeated his denial in October 2022.


Source link