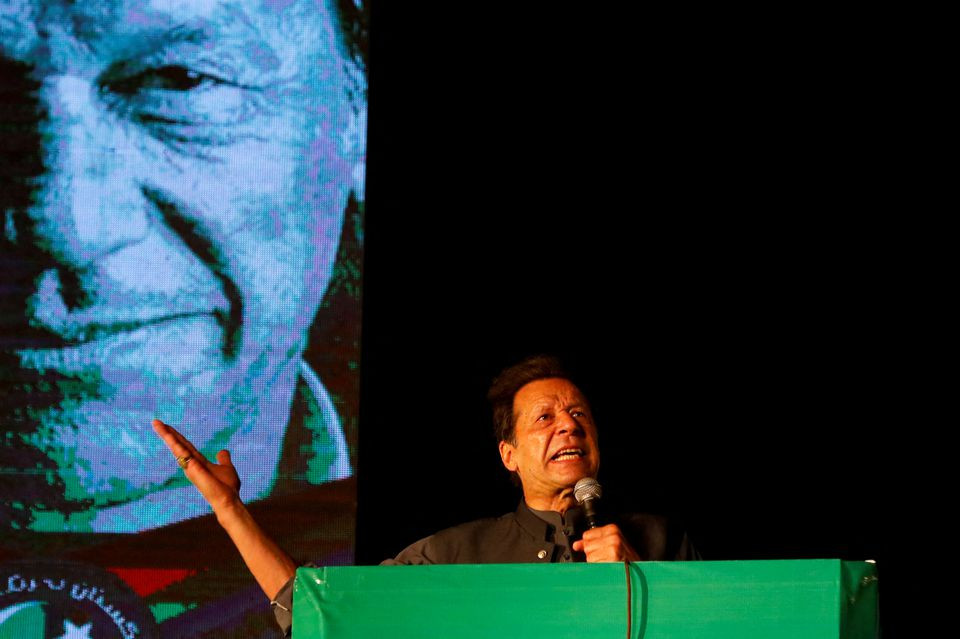 PTI Chairman and former prime minister Imran Khan on Tuesday once again called upon the nation to get ready for his call to launch a long march on Islamabad, saying that the "decisive moment" in the history of the country had arrived.
"The entire nation will have to take to the streets for the future of their children and for the freedom of the country," he said while addressing the party lawmakers in Peshawar.
"Peshawar , get ready for when I'll call you to Islamabad!"-@ImranKhanPTI #MarchAgainstImportedGovt pic.twitter.com/EIDzBH3hIB
— PTI (@PTIofficial) April 26, 2022
While reiterating allegation that a 'foreign conspiracy' was behind his ouster from power, Imran said his party will march on Islamabad to give United States a message that Pakistan is sovereign country and will never become anyone's puppet.
The ousted premier claimed that the US used the same modus operandi in Pakistan that it applied for regime change in Iran and Chile.
Calling the incumbent rulers "dacoits", the former prime minister said that 60% of the PML-N-led government's federal cabinet is on bail. "Asif Zardari, Nawaz Sharif, Shahbaz Sharif all own offshore companies… I will bring the nation together to fight the war of the future," he remarked.
Also read: Imran announces next phase of 'real freedom' movement
Imran alleged that Prime Minister Shehbaz Sharif came to power via 'foreign conspiracy' and also accused him of weakening institutions such as National Accountability Bureau (NAB) and others to end the anti-corruption drive.
"The first thing [PM] Shahbaz Sharif did was removing the FIA [Federal Investigation Agency] officer investigating his case. This is how a nation is destroyed," he remarked.
The PTI chairman also came down hard on Chief Election Commissioner (CEC) Sikandar Sultan Raja, calling him a "planted agent" of PML-N.
"We don't have the confidence in chief election commissioner. He doesn't spare any opportunity to inflict harm on us," said the former PM, accusing Raja of bias in the foreign funding case.


Source link