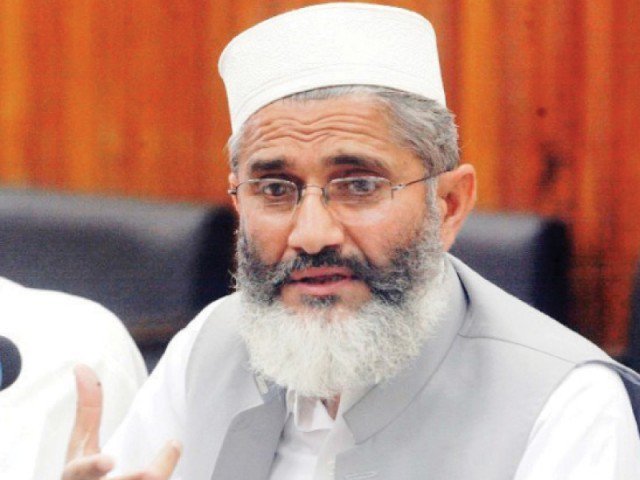 Jamaat-e-Islami chief Sirajul Haq on Sunday criticised the incumbent government, claiming that it was following in the footsteps of the previous PTI regime.
"Politics is being turned into a pile of dirt," he said while addressing an Iftar party at the Punjab University.
The JI chief maintained that the system of oppression had been in force in the country for 74 years, adding that only the government and the watchmen changed while the system remained the same.
"Yesterday, there was the PTI government, today there is the PML-N." Siraj claimed that if the system of Zakat and Ushr was implemented in the system in its true spirit to bring the policy of self-reliance in the country, no one would sleep hungry.
Expressing his surprise at the steps taken by the federal government, the JI chief said Prime Minister Shehbaz Sharif had sent his finance minister to the US for talks with the International Monetary Fund (IMF) as soon as he took the oath of office.
"If Pakistan gets an honest ruling party, there will be no need to go to the IMF," he claimed.
Siraj condemned the Israeli atrocities against Palestinians, terming the reaction of the Islamic world a "graveyard-like silence".
"With a brave Islamic leadership we can fight global colonialism." He maintained that the residents of Indian Illegally Occupied Jammu and Kashmir (IIOJK) had boycotted the neighbouring country's premier Narendra Modi but our rulers were "insensitive" to the issue.
READ Sirajul Haq calls for restoration of 'ruined Karachi'
Earlier in March this year, the JI chief had called for fresh general elections in the country, observing that the masses should be given a chance now to choose a trustworthy party. Speaking at a demonstration organised by the JI outside the Sukkur Press Club, Siraj had pointed out that major political parties also lacked trust in one another, adding that the JI did not have trust in them. He had said major political parties had lost people's trust and needed to go to the masses for a fresh mandate so as to clear the atmosphere of distrust and disappointment in the country.
In the same month while addressing a JI activists' meeting and later talking to the media in the Nasafa area of Talash, Lower Dir, Siraj had said his party wanted a change of the system rather than an individual so that the country could be turned into a true Islamic welfare state.
He had maintained that the enforcement of Sharia in its true sense was the only solution to the problems the country was facing. He had added that the JI's protest sit-ins against inflation, unemployment and corruption would continue across the country. "The JI would continue its struggle for elimination of interest-based economy and co-education."
(With input from agencies)


Source link