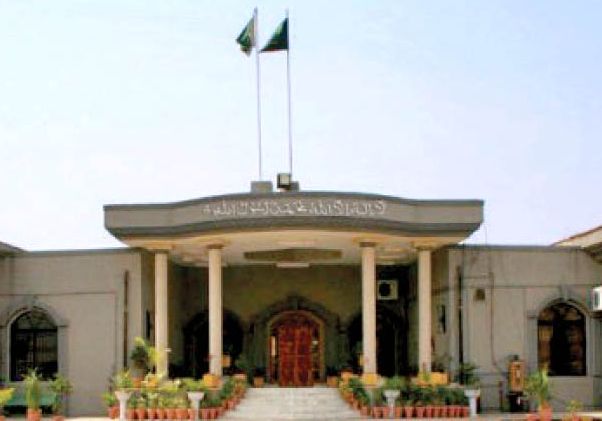 The Judicial Commission of Pakistan (JCP) unanimously approved the nomination of three lawyers for their appointment as additional judges of the Islamabad High Court (IHC).
IHC Chief Justice Athar Minallah had nominated three advocates, including a female lawyer, for their appointment as additional judges of the IHC.
He had proposed the names of Saman Rafat Imtiaz, Arbab Muhammad Tahir and Barrister Sardar Ejaz Ishaq Khan.
Letter to JCP
On November 10, the IHC CJ had written a letter to the JCP wherein he explained why he had recommended these names.
The IHC has been established under Article 175 of the Constitution. Section 3 of the Islamabad High Court Act, 2010 provides that the high court shall consist of a chief justice and nine other judges to be appointed from the provinces and other territories of Pakistan. At present four positions of judges are vacant," the IHC CJ had said.
"Keeping in view the intent of the legislature and the nature of litigation on generally dealt with by the high court, the representation of the provinces has been ensured since its inception. After the non-confirmation of the three additional judges, the provinces of Sindh and Balochistan have no representation on the benches," the letter had added.
Read IHC bans constructions in Margalla Hills Park
The letter had further stated that an extensive process of consultation was undertaken to find the most suitable candidates for filling the vacant positions.
It had said the fundamental consideration was to ensure that the proposed candidates possess the requisite credentials and repute expected from members of the bench. The candidates were shortlisted after extensive considerations with all the relevant stakeholders.
On these nominations, the IHC CJ had said, the high court had identified two advocates from Sindh. However, one of them did not consent to his name being proposed for elevation to the IHC.
The nominee, Saman Rafat Imtiaz, has a strong academic background and enjoys a reputation for professionalism. Currently, no female judge is working in the IHC.
Regarding the nomination of Arbab Muhammad Tahir, IHC CJ had said the nominee had been practicing in Balochistan and had served as its advocate general for a considerable period.
The third nominee, Barrister Sardar Ejaz Ishaq Khan, had an established law practice In Islamabad. "He has been regularly appearing before the benches of this court and the judges are unanimous in their opinion regarding his competence, integrity and professional conduct," the IHC CJ had stated.
"His professional expertise and experience relating to the fields of arbitration, commercial and corporate law, statutory regulatory authorities and taxation make him the most suitable candidate to be considered for elevation as an additional judge of the Islamabad High Court."
It is learnt that former Supreme Court judge Sarmad Jalal Osmani attended the JCP meeting the first time. CJP Gulzar Ahmed with the consultation of other judicial members of JCP nominated Osmani as a JCP member.


Source link