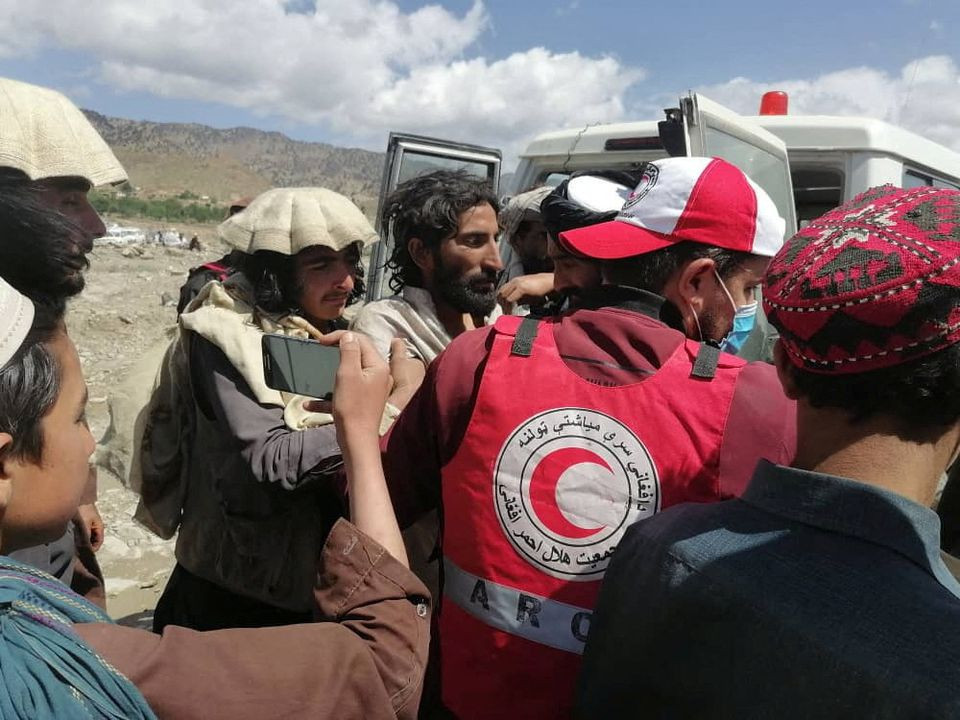 The Japanese government plans to provide assistance to Afghanistan, a government spokesperson said on Thursday, after an earthquake there killed at least 1,000 people.
Deputy Chief Cabinet Secretary Seiji Kihara told a regular news conference that the government was coordinating moves to "provide necessary support promptly" as well as assessing the situation to grasp local needs.
A powerful earthquake struck a remote border region of Afghanistan and parts of Pakistan overnight, killing at least 1,000 people and injuring 1,500 more, officials said on Wednesday, with the toll expected to rise as desperate rescuers dig through the collapsed dwellings.
The Taliban government officials said houses were reduced to rubble and bodies swathed in blankets lay on the ground after the strong jolts. An unknown number of people remained stuck under rubble and in outlying areas, they added.
"People are digging grave after grave," said Amin Huzaifa, head of the Information and Culture Department in hard-hit Paktika province, adding that at least 1,000 people had died in that province alone. He said more than 1,500 people were injured, many critically.


Source link