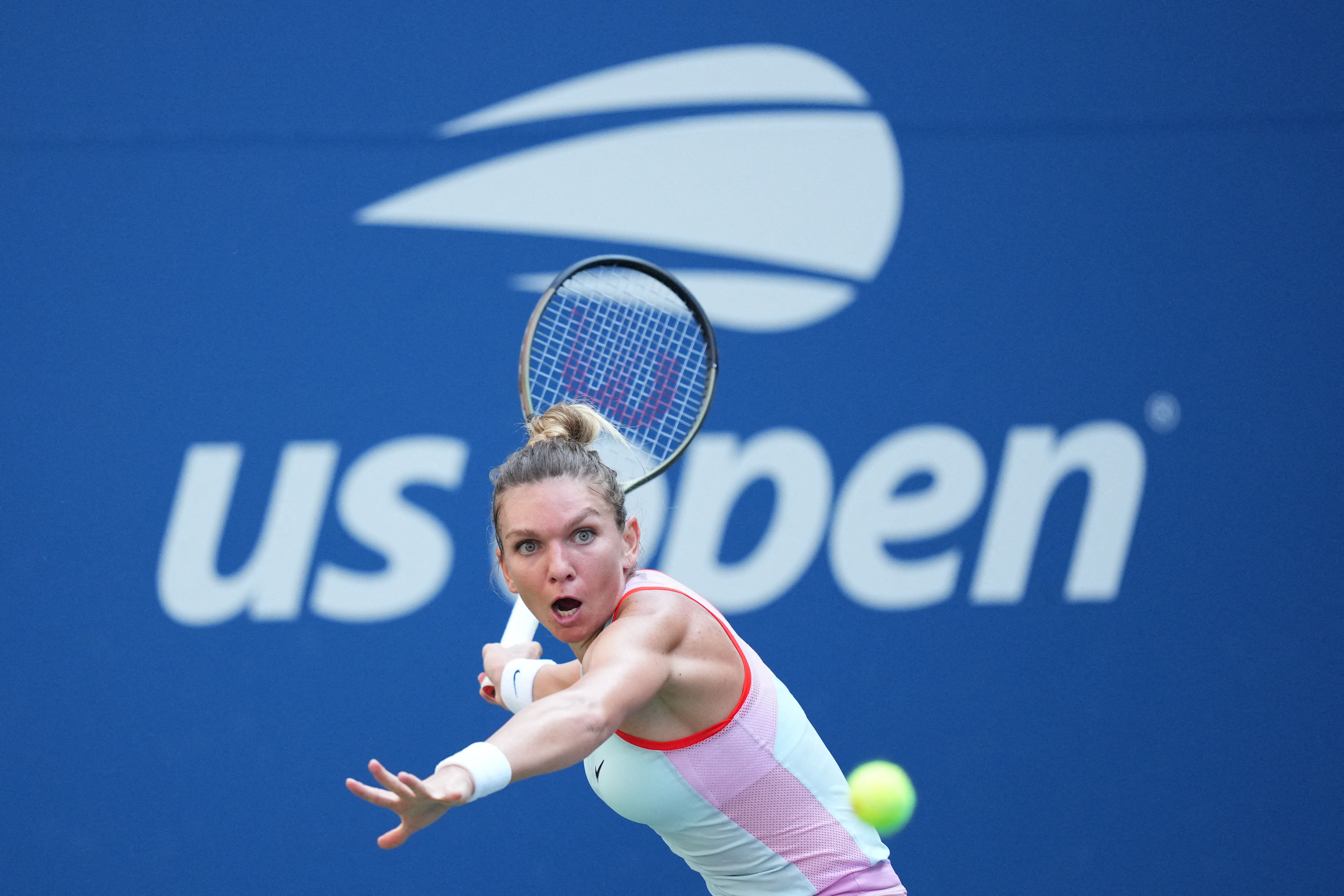 Former world number one Simona Halep has accused the International Tennis Integrity Agency (ITIA) of seeking to further delay her independent tribunal doping hearing and said she is being denied her right to be heard.
The 31-year-old former Wimbledon and French Open champion has been provisionally suspended since October 2022 after testing positive for banned blood-booster roxadustat at the US Open last year.
Halep has strongly denied knowingly taking the banned substance and has said she has evidence to show that small amounts of the anaemia drug entered her system from a licensed supplement that was contaminated.
Halep has said she sent evidence about the contamination to the International Tennis Federation in December and hoped her case would be heard by an independent tribunal in February but that it was postponed and a new date in March was also put back.
Last week Halep was charged with a further and separate breach of the Tennis Anti-Doping Programme and asked again to be judged by an independent tribunal.
In a statement posted on Twitter, Halep said that while the ITIA was publicly stating it was committed to engaging her in an "empathetic, efficient and timely manner" they were at the same time requesting the tribunal delay her hearing for a third time.
"I am once again extremely shocked and disappointed by the ITIA's attitude," she added.
"The ITIA publicly states one thing while privately doing another, I have repeatedly asked for my hearing and the ITIA has repeatedly sought to delay it."
The independent ITIA, which was established by tennis' international governing bodies to oversee integrity matters such as doping and corruption, did not immediately reply to a request for comment out-of-hours by Reuters.
It has previously said the process was "ongoing" in line with the World Anti-Doping Code.
"When is it going to stop? I ask the question once again," said Halep. "I am entitled to a quick hearing. Acting this way is contrary to my rights."


Source link