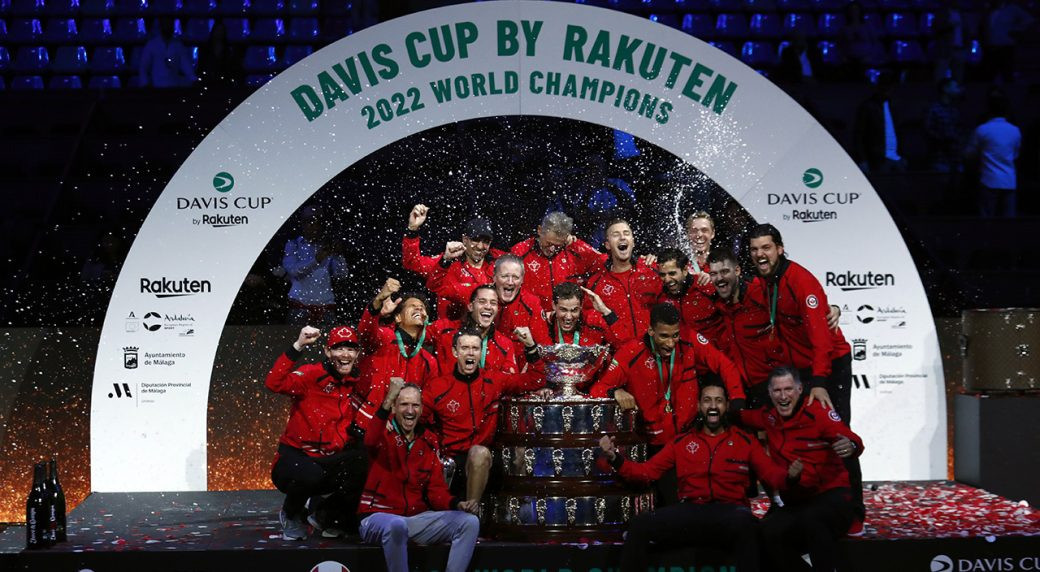 [ad_1]
The International Tennis Federation said Thursday that it is ending its widely-criticised partnership with the Kosmos group over the organisation of the Davis Cup, just five years after a deal worth $3 billion was signed.
"The ITF can confirm that its partnership with Kosmos Tennis for Davis Cup is ending in its fifth year," a spokeswoman told AFP.
A 25-year deal was signed with Kosmos, which is owned by Spanish football star Gerard Pique, in 2018 but the revamped tournament has attracted widespread criticism over its format.
"The ITF has ensured financial contingencies are in place and as the custodian of the competition we will operate the 2023 Qualifiers and Finals as scheduled, with the Final 8 taking place in Malaga, Spain, this November," added the spokeswoman.
"The ITF negotiated a strong deal for tennis in 2018. The partnership increased participation, prize money and interest in Davis Cup and produced funding to support the global development of our sport."
A source close to the organisation said both sides could not reach a deal over the financial terms and that the ITF will resume the running of the tournament which was first staged in 1900.
The 2019 Davis Cup finals were the first in a single-city format, ending a long tradition of home and away ties which were played over three days with four singles and a doubles.
All rubbers were best of five sets.
Last year, 16 teams played in four cities with the top eight moving on to the final week in Malaga.
The new format was dogged by low attendances and late finishes.
Several top players have skipped the Davis Cup in recent years.
Rafael Nadal helped Spain win on home soil in the inaugural new-look Davis Cup Finals in 2019, but has not featured in the tournament since.
Novak Djokovic skipped the 2022 tournament for Serbia.
When the new-look event was launched Roger Federer admitted he was "sad not to have the Davis Cup as it used to be".
"It will never be the same for the next generation," added the now-retired Federer who won the Davis Cup with Switzerland in 2014.
Australia's Davis Cup captain Lleyton Hewitt, a former world number one who played in his country's 1999 and 2003 triumphs, has been one of the biggest critics.
"I think having the finals in one place is ridiculous. I personally don't think all the top players will play," said Hewitt when the rebooted Davis Cup was launched in 2019.
"Now we're being run by a Spanish football player… that's like me coming out asking to change things for the Champions League – it's ridiculous."
When his team lost the 2022 final 2-0 in one day to Canada, he was still as combative.
"Certain people put Band-Aids on problems," he said.
The Davis Cup was added to the ATP circuit for the first time last year.
"As well as being focused on delivering another spectacular edition of the men's World Cup of Tennis, we are focused on the future growth of the largest annual international team competition in sport," added the ITF spokeswoman.

[ad_2]
Source link