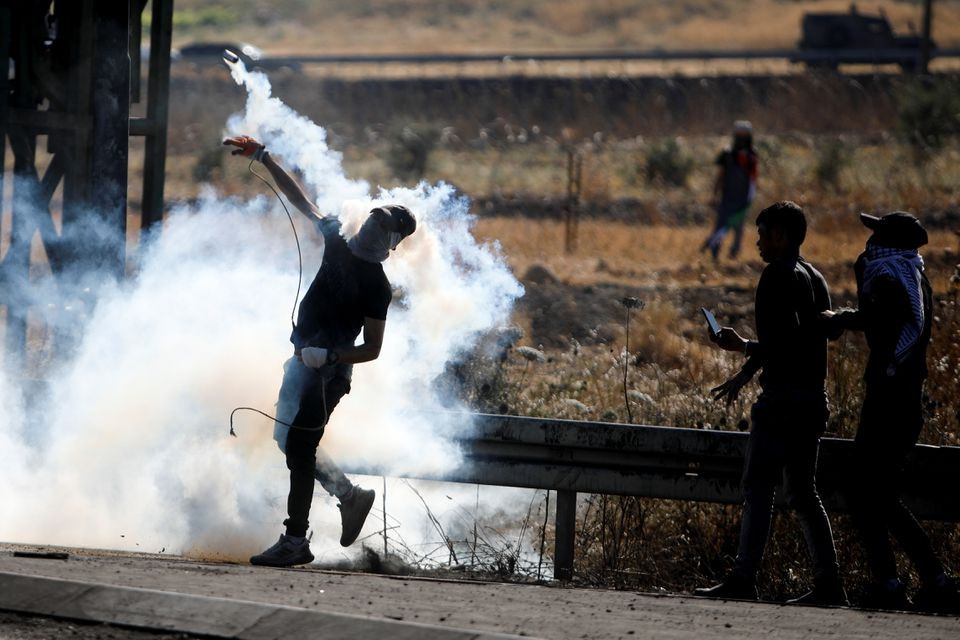 [ad_1]
Israeli troops killed two Palestinians Thursday in the flashpoint West Bank city of Jenin, the Palestinian health ministry said, with the army saying they responded after being fired upon.
The ministry said Jawad Farid Bawaqna was killed by a bullet to the chest, while Adham Mohammed Bassem Jabareen, 28, was hit in the upper abdomen by Israeli fire.
"Counter-terrorism activity in the Jenin (refugee) camp, armed Palestinian gunmen fired heavily at the security forces, who responded with live fire", said the Israeli army said.
The army said that "explosive devices were also hurled at the forces", and that troops arrested a "wanted individual suspected of involvement in terrorist activity", seizing an M16 assault rifle as well as military equipment, explosive materials and ammunition.
A soldier was "lightly injured during the operation and evacuated to a hospital for further medical treatment," it added.
The Islamic Jihad militant group said Jabareen was a member.
Bawaqna was a sports teacher and youth leader in Jenin refugee camp, the province's deputy governor said.
Also read: Myanmar military bombs village, killing seven, sources say
There were conflicting reports on Bawaqna's age, with the health ministry saying he was 57, and the Palestinian official news agency Wafa reporting he was 58.
Farid Bawaqna, Jawad's son, said his father was shot dead while trying to move Jabareen's body.
"My father called me from the top of the house, and told me to 'get down, there is a young man who was martyred at the door of the house, come so we can drag him,'" he told AFP.
The deaths raise the number of Palestinians killed in the occupied West Bank this month to 17, including civilians and militants, according to an AFP tally.
The majority were killed by Israeli forces.
A surge in violence in 2022 made it the deadliest year in the West Bank since United Nations records began in 2005.
At least 26 Israelis and 200 Palestinians were killed across Israel and the Palestinian territories last year, according to AFP figures.
The majority of deaths were in the West Bank, although the toll also includes 49 Palestinians killed in a three-day conflict in Gaza.

[ad_2]
Source link