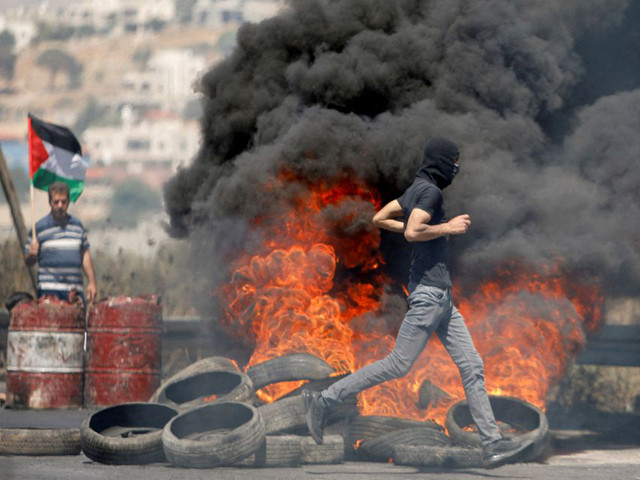 Seven Palestinians were injured by an Israeli army operation in the occupied West Bank, the Palestinian health ministry said Tuesday, hours after two Israeli men were injured by gunfire near a Jewish site in annexed east Jerusalem.
The shooting comes amid a period of deadly attacks and military raids across the occupied West Bank, along with killings in Israel.
The Palestinian ministry reported six people with "minor injuries from live fire" had gone to Jenin governmental hospital, while another person shot had been admitted to a nearby hospital following the raid in the northern occupied West Bank city.
A statement from the Israeli military confirmed that it was conducting an "operation" in the Jenin refugee camp, without giving further details.
Earlier Tuesday, Israeli authorities said a suspected Palestinian had wounded two Israeli men in the Sheikh Jarrah neighbourhood of east Jerusalem after firing at their car.
"Police officers are at the scene conducting searches for the suspect who fled," the police said in a statement.
Israeli security forces closed off streets in the neighbourhood, where an AFP journalist saw officers entering a Palestinian home, with a drone and helicopter as well as police dogs aiding the search.
Also read: Iranian president warns of 'Haifa, Tel Aviv destruction' if Israel acts against Iran
Officers enforcing the shutdown prevented cars and people from moving in the centre of the neighbourhood, as heavily armed forces combed the area.
Police announced they had found the perpetrator's gun near the scene of the attack, which took place near the tomb of Simeon the Just – Shimon Hatzadik in Hebrew – a site frequented by religious Jews.
The weapon was identified as a Carlo makeshift submachine gun, which Palestinians manufacture in the occupied West Bank.
Hadassah hospital said they received a 48-year-old gunshot victim lightly wounded, and Shaare Zedek medical centre said it was treating a man in his 50s in moderate condition.


Source link