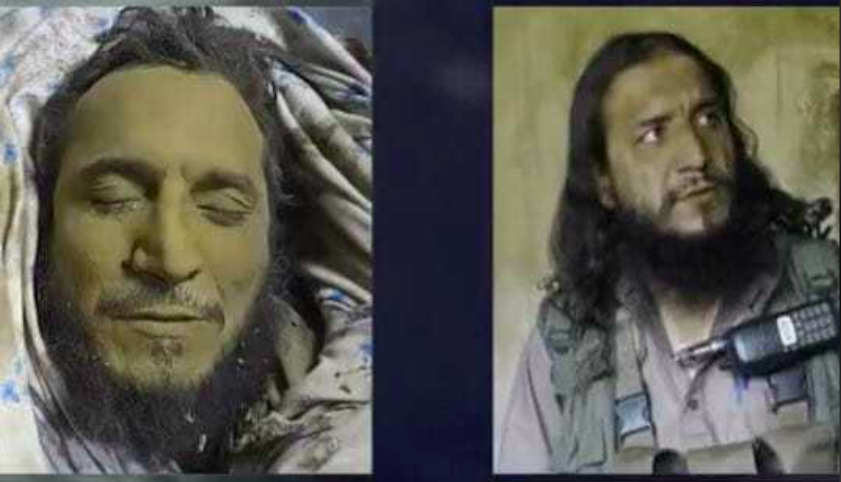 The Islamic Emirate of Afghanistan (IEA) Special Forces killed the intelligence and military chief of a militant group Islamic State Khorasan Province (ISKP) during an operation in Kabul in the wee hours of Tuesday.
In a separate operation, the Afghan Taliban administration arrested a high-ranking
ISKP officer who is known to have been working as the terrorist organisation's subcontinent chief.
According to the operation details, two Da'esh members were killed in an overnight operation against a cell on 1st Street of Shahrak-e-Zakireen, Khair Khana, PD 17, Kabul.
Among the killed was a key member of the ISKP, Qari Fateh, who previously served as Amir-al-Harb (military leader) for Khorasan, head of Kunar province, head of the eastern zone and currently as the intelligence and operations chief who directly masterminded recent attacks in Kabul, including against diplomatic missions, mosques and other targets.
"With the help of Allah, the criminal was served justice last night for his brutal actions at the hands of IEA Special Forces during a complex operation," Afghan Taliban spokesperson Zabihullah Mujahid told media persons.
Mujahid also said that on Feb 13, a special operation by the IEA Special Forces had also resulted in the death of three Da'esh members, including its Indian subcontinent leader, Ijaz Amin Ahingar.
"With the help of Allah, a number of other Da'esh members, including foreign nationals, planning deadly attacks were also detained in recent days," he added.
The operations come under the backdrop of meetings where Pakistan managed to secure "fresh commitment" from the Afghan Taliban on tackling the renewed threat posed by the banned Tehreek-e-Taliban Pakistan (TTP) after a high-level delegation led by the country's defence minister visited Kabul last week, according to officials familiar with the development.
Khawaja Asif was accompanied by Director General Inter-Services Intelligence (ISI) Lt General Nadeem Anjum, Foreign Secretary Asad Majid and Special envoy on Afghanistan Ambassador Muhammad Sadiq on the previously unannounced visit to the Afghan capital.
"The visit went well. The outcome was very positive," an official, who has direct knowledge of the trip, said while requesting anonymity.
The official added the Afghan side was receptive to Pakistan's concerns with regards to the TTP.
Another official confirmed the development, saying the Afghan interim government shared details of certain actions it took against terrorist groups, including the TTP affiliates.
The visit had come amidst a surge in terrorist attacks in Pakistan. The recent terrorist attacks in Peshawar Police Lines and Karachi Police Office compelled Pakistani authorities to reach out to the Afghan Taliban.
The officials said that the Pakistani side conveyed its concerns, telling the Afghan interim government that the policy of holding talks with the TTP was over. "They (Afghan Taliban) have not insisted either on talks," the official said.
The officials were confident that the outcome of the high-level visit would be visible in the coming weeks as Pakistan expected certain actions by the Afghan Taliban against terrorist outfits operating from the Afghan soil.


Source link