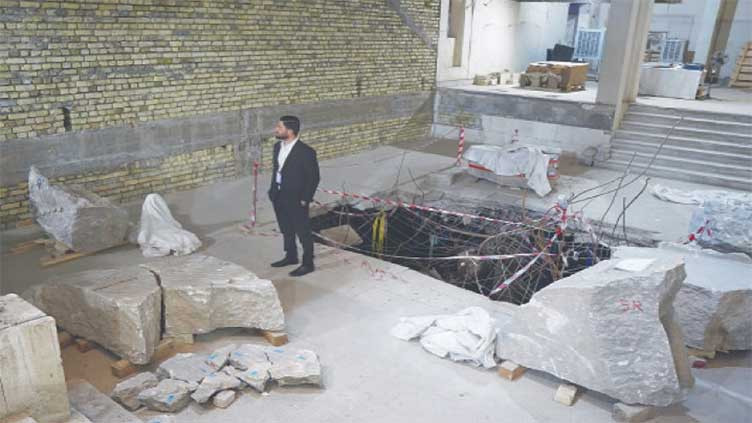 Iraqi officials on Thursday said Mosul's once-celebrated museum had entered the final stages of restorations ahead of a planned 2026 reopening after being closed to the public for 20 years.
The museum closed its doors in 2003, amid the chaos following the US-led invasion of Iraq, and was later ransacked by the militant Islamic State group after they seized the city in 2014.
"We are celebrating today, in the city of two springs, the launch of the Mosul Museum's rehabilitation project," the director of Iraq's antiquities authority, Laith Majid, said at a press conference.
"This museum, an icon of museums in Iraq, was targeted by a blind barbarian assault," Majid said, referring to the destruction by IS.
The jihadists used sledgehammers and power tools to deface ancient statues and pre-Islamic treasures housed in the museum, releasing an infamous video showing the destruction in 2015. A gaping hole remains in the floor of the museum's famed Assyrian gallery, caused by a bomb explosion.
Also read: Iraqi Kurdish bodybuilder breaks down gender barriers
"Part of this cavity will be preserved, as a witness throughout history to what has been perpetrated," said Khair al-Din Ahmed Nasser, head of antiquities in Nineveh province, of which Mosul is the capital.
A new display was inaugurated, showcasing the museum's history, collection and current restoration plans, as part of efforts supported by France's Louvre Museum, the Smithsonian Institute and the World Monument Fund.


Source link