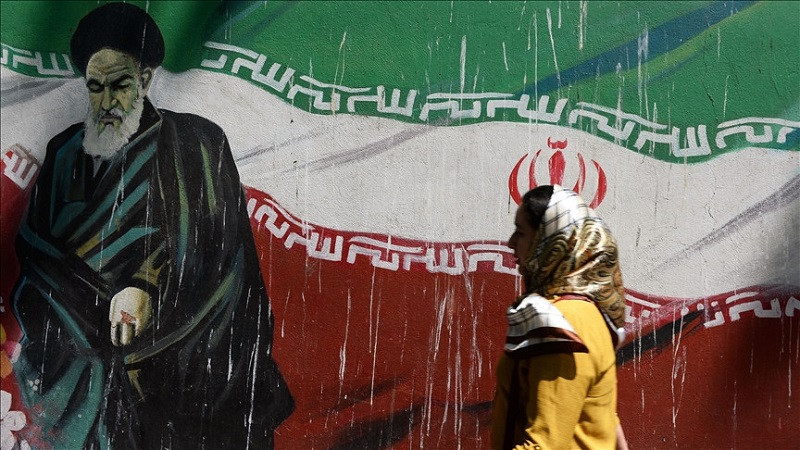 PARIS:

An Iranian teenager who was left in a coma after what activists described as an assault by police on the Tehran metro has no hope of recovery, her father has said.
The Kurdish-focused Hengaw rights group published a statement by the family of Armita Garawand, 16, after state Iranian media said that she was now "likely brain-dead" following the early October incident.
Iran has vehemently denied accusations that Garawand was badly injured during an altercation on the Tehran metro with female officers who had apprehended her for allegedly flouting strict dress rules for women.
Authorities say the teenager collapsed due to low blood pressure.
"Armita's medical team has informed us that her brain is no longer functioning, and there is no hope of recovery," her father Bahman Garawand told the Norway-based Hengaw group on Sunday.
Hengaw said that the teen had not undergone any operations since being admitted to hospital on October 1 as her condition was deemed too fragile.
Garawand has remained in Fajr hospital in Tehran under what Hengaw and other sources have described as a tight security presence.
Hengaw reported earlier this month that Garawand's mother had been arrested around the hospital area but was later released.
Read also: Iranian teenager Armita Geravand is 'brain dead': state media
Iran is wary of Garawand's condition sparking unrest, after the September 2022 death in custody of Mahsa Amini, who had been arrested for allegedly violating the dress code, triggered months of nationwide protests.
Amnesty International earlier this month called for an independent investigation into what happened to Garawand, saying there was "mounting evidence of a cover-up by the authorities".
Amnesty said it had analysed footage published by Iranian media that purportedly shows there was no altercation and found that the footage has been edited, the frame rate increased and over three minutes of footage missing.
Tehran metro managing director Masood Dorosti denied there was "any verbal or physical conflict" between Garawand and "passengers or metro staff".
Iran's official news agency IRNA later published interviews with two girls who said they were Garawand's friends and confirmed the account.
Hengaw said all interviews with family and eyewitnesses of the incident published by state-controlled Iranian media "remain unverifiable".
Amnesty said it had "serious concerns" that Garawand's family and friends "have been forced to appear in propaganda videos and reiterate the state narrative under duress and threats of reprisals".
Iranian journalist Maryam Lotfi was briefly detained after going to Fajr hospital to report on Garawand's condition, according to her Shargh newspaper.