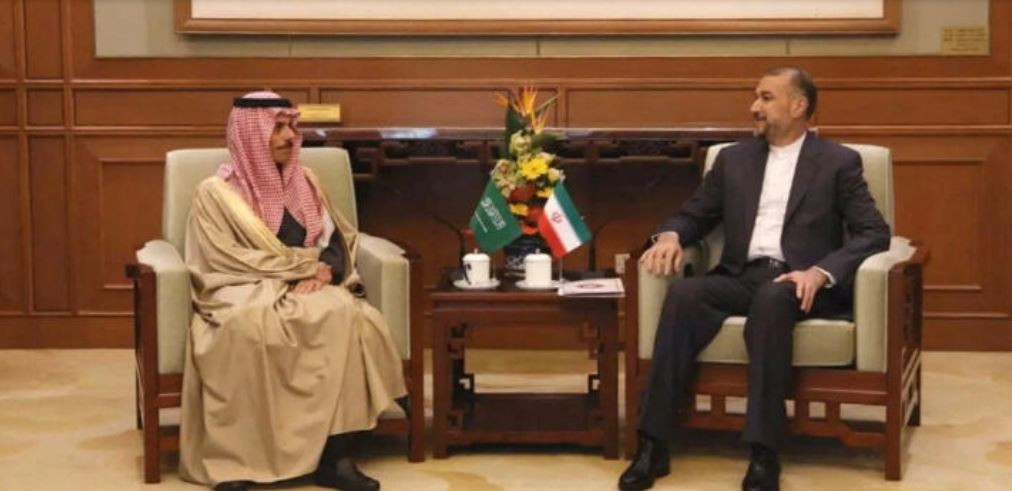 An Iranian technical delegation will visit Saudi Arabia this week to prepare for the reopening of Iran's embassy in Riyadh, the semi-official ISNA news agency reported on Sunday.
The announcement comes days after the foreign ministers of Iran and Saudi Arabia met in Beijing on Thursday for the first formal gathering of their top diplomats in more than seven years, after China brokered a deal to restore relations between the top regional powers.
"The Iranian technical delegation will visit Tehran's embassy in Riyadh and make arrangements for the reopening of Iran's embassy in Saudi Arabia," ISNA reported.
The Saudi foreign ministry had said on Saturday that officials had visited Iran to discuss procedures for reopening Riyadh's diplomatic missions in the Islamic Republic.
Also read: Iran, Saudi Arabia move to reopen embassies, vow to bring 'stability' to Mideast
"The Saudi delegation visited the Saudi embassy in Tehran this morning," ISNA added.
The shock rapprochement between mainly Sunni Muslim Saudi Arabia, the world's biggest oil exporter, and Shia-majority Iran, strongly at odds with Western governments over its nuclear activities, has the potential to reshape relations across a region characterised by turbulence for decades.
Saudi Arabia severed relations with Iran in January 2016, after protesters attacked its embassy in Tehran and consulate in the Iranian city of Mashhad over Riyadh's execution of the Saudi opposition Shia cleric Nimr al-Nimr.
(With input from AFP)


Source link